Broadcast News
13/08/2015
iBroadcast Advanced Analytics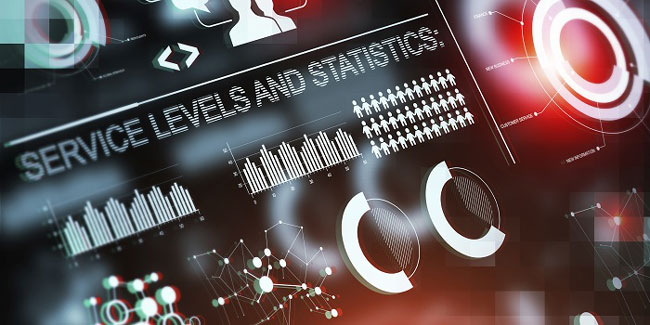 Derive real value and insight from your operational data and use it to significantly improve your business performance. iBroadcast now offers Advanced Analytics, designed to extract knowledge and maximise the value of the information gathered from your operational platform.
This provides unprecedented intelligence which can enable you to overcome or prevent issues in your operation before they have a detrimental impact on the delivery of services to customers.
Using multivariate modelling and innovative data analysis techniques, iBroadcast Advanced Analytics can offer likely outcomes for scenarios and suggest actions to be taken to avoid those outcomes.
Best of all, it does not require a background in advanced statistics or modelling to use it effectively.
This offers a unique opportunity to prevent problems before they occur, using fact-based decision-making techniques instead of intuition.
The more analytically orientated you are as a business, the more competitive you can be and simple changes based on facts can help deliver improvements that can significantly add to your bottom line.
iBroadcast is already used by leading broadcasters around the world to collect and aggregate data from disparate data sources; now with the introduction of iBroadcast Advanced Analytics, the system can automatically consolidate and analyse this data to provide crucial insight.
With the increasing interest in big data and advanced analytics, more and more companies are looking to applications such as iBroadcast to enhance their decision making and improve their business outcomes.
Chris Barlow, Astec CTO, said: "Traditionally, detailed data analysis and investigation was used after an event, in an attempt to discover the root cause of a problem. With the advanced data analytics capabilities of iBroadcast, not only can we automatically present the most likely cause of an issue but we can even alert operators to the fact that something might happen and in many cases automate the decision making and take appropriate action. This can have a significant boost to business outcomes."
Barlow continued: "With iBroadcast Advanced Analytics we provide the information to assist our customers' operations teams without turning them into data analysts. Our simple, intuitive performance dashboards provide a real-time view of key performance metrics so operators can see at a glance, their performance against those metrics."
In an industry where customer experience is a key criterion, any solution which improves customer experience can lead to greater customer retention and ultimately increase shareholder value.
About iBroadcast: In real time, iBroadcast provides real-time control and monitoring, alarms, root cause analysis, advanced analytics, web-based reporting, off-air service monitoring, workflow management and trending. All these features can be viewed through a single, consolidated dashboard that puts you in complete control of your broadcast platform.
To learn more about iBroadcast Advanced Analytics or the iBroadcast multi-vendor Network Management System in general, visit Astec at IBC 2015, hall 4, stand 4.A61g.
www.astecsolutions.com
Top Related Stories
Click here for the latest broadcast news stories.