Broadcast News
17/09/2015
Astec's iBroadcast Selected By RTV Rijnmond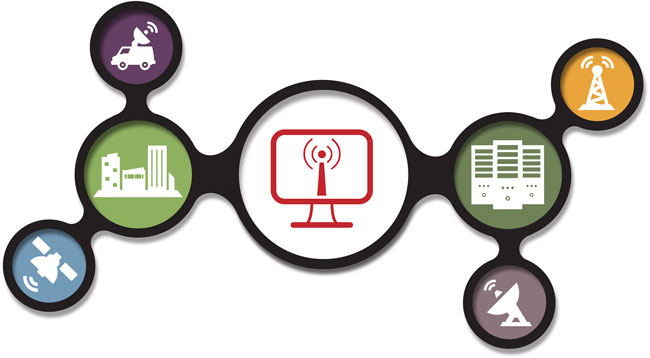 Astec's iBroadcast, an end-to-end, multi-vendor Network Management System for broadcast, cable, IPTV, satellite, telecommunications and other sectors, has been selected by RTV Rijnmond to support their strategy of reducing cost by extending the life-cycle of equipment. iBroadcast will help mitigate the associated risks and provide an early warning for service-affecting issues, as well as fulfil business requirements for monitoring the overall performance of their operation.
The system will monitor equipment from numerous vendors, but will check the performance of business critical systems such as transcoding processes. It will also enable Rijnmond to react quickly and maintain their production processes, while providing proactive management to anticipate and overcome impending issues.
The system will be implemented by D&MS, an iBroadcast channel partner and reseller, who will provide configuration services and local implementation support to Rijnmond.
Chris Barlow, Technical Director of Astec, said: "We are delighted that RTV Rijnmond has selected iBroadcast as their multi-vendor Network Management System and we look forward to supporting D&MS as they help Rijnmond them realise their goal of an umbrella management system capable of presenting real-time performance data to their operations team. They evaluated a number of potential solutions and we are pleased they selected iBroadcast for this important role. We are committed to helping them improve their operations and to continue to provide exceptional service to their customers."
Tom Dalderup, Chief Technical Officer of RTV Rijnmond, added: "For many years I considered that a Broadcast Network Management System was something that was nice to have and although I understood the benefits that such a system could deliver, there was never a significant business reason to implement such a system. We looked at several systems and compared costs and capabilities and decided to implement iBroadcast because of its ability to aggregate data from the supervision and element management systems which we already had. It also aggregates data from many departments and present that data through a simple graphical user interface which could be understood by all our staff."
www.astecsolutions.com
www.rijnmond.nl
(JP/LM)
Top Related Stories
Click here for the latest broadcast news stories.