Broadcast News
04/02/2016
NAB Debut For LiveU Product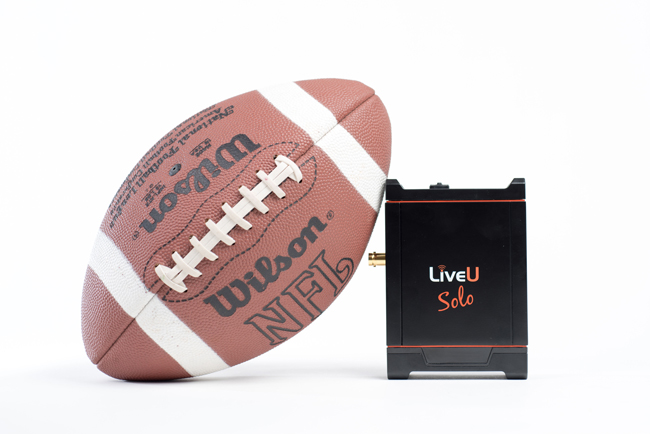 LiveU has revealed it will feature an exclusive live studio at this year's NAB show, in collaboration with TWiT.tv, NewTek and Panasonic.
The studio offers a broadcast technology showcase, integrating three broadcast brands – LiveU, NewTek and Panasonic.
Three Panasonic AWHE130 PTZ robotic cameras and two AGPX270 cameras, along with a roaming camera connected to LiveU's LU500 lightweight backpacks will stream directly into a NewTek TriCaster multi-camera production system. The TriCaster will be connected to LiveU's LU700 hybrid rack-mount encoder, which will stream live to TWiT.tv.
Leo Laporte, founder and owner of the TWiT Netcast Network, will host 'Triangulation' and 'iOS Today' from the LiveU booth. TWiT's Megan Morrone and Jason Howell will present 'Tech News Today', from Monday to Wednesday, while Scott Wilkinson will record an episode of TWiT's 'Home Theater Geeks'. Father Robert Ballecer will also be recording TWiT Live Specials from the NAB show floor, including interviews with marquee guests.
Also at NAB will be the debut of LiveU Solo, the new plug-and-play live streaming bonded solution for the online media market. LiveU Solo allows users to live-stream seamlessly into any web streaming workflow by connecting automatically to popular content delivery networks such as YouTube Live and Wowza Streaming Cloud. Solo is simple to manage and control remotely via a web interface or smart device.
LiveU's live video acquisition, management and distribution solutions over IP will also be exhibited at the show. This includes the LiveU LU200 and LU200e; LiveU Central; LiveU's new, enhanced version of MultiPoint; the LU-Smart mobile app; and LiveU's next generation hybrid ENG vehicle solution.
Product developments can also be expected in the run up to the Las Vegas show, with the new solutions on display at NAB, booth #C1717.
www.liveu.tv
(JP)
Top Related Stories
Click here for the latest broadcast news stories.