Broadcast News
13/06/2018
LiveU Deploys Transmitters In 'Wings For Life World Run' Live Stream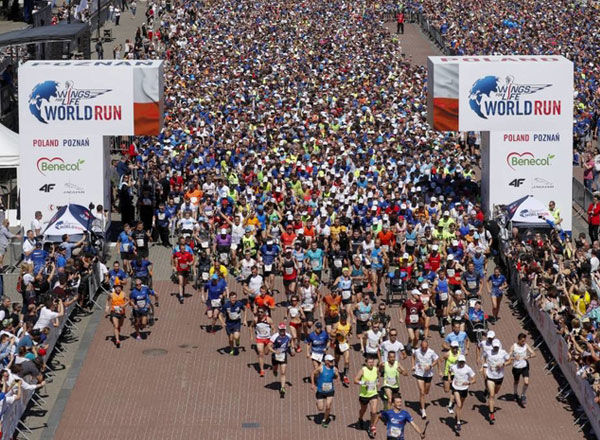 LiveU has provided a number of transmitters and transmissions units to live stream the 'Wings for Life World Run' production.
Almost 100 transmitters were deployed, including LU600 HEVC portable transmission units and LU-Smart mobile apps.
The Wings for Life World Run is a global charity event supporting life-changing spinal cord research projects with a unique, moving finish line; the "Catcher Car" chases runners along the course, gradually getting faster until each one is caught. Over half a million participants have taken part in the event since the first Wings for Life World Run in 2014.
The LiveU units were used in numerous locations, covering the flagship runs and most of the organized App runs, while using LiveU HEVC technology in extreme conditions – on-the-move from motorcycles and inside the catcher car. Video was streamed worldwide via the local production teams and Wings for Life World Run Salzburg headquarters. The LU-Smart app was used to supply unique content from some of the athletes taking part in the race.
Zion Eilam, Regional VP Sales (EMEA), LiveU, said: "We are proud to take part in the production of such a unique event, The Wings for Life World Run is one of the most exciting television sports productions. Covering the event presented unique challenges for LiveU's technology with seven hours of constant live, on-the-move coverage in each location worldwide. This was the first large-scale deployment for the LU600 HEVC in such a dynamic sports event with multiple units streaming to dozens of servers. Our field-proven LU600 HEVC performed well, delivering the high-quality video needed to capture the amazing achievements of the participants. Our global network also enabled us to support the production logistically."
"With this event, we have crossed an important milestone in live sports production and we thank Wings for Life World Run for the opportunity."
www.liveu.tv
Top Related Stories
Click here for the latest broadcast news stories.