Broadcast News
30/04/2018
LiveU Works With Griip For Live Stream G1 Formula Broadcast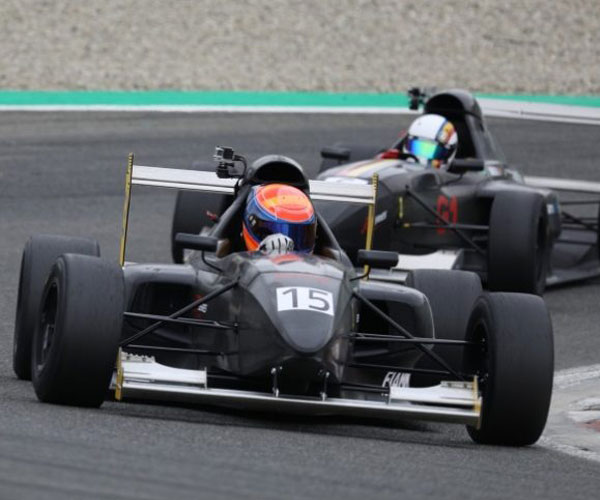 LiveU has worked with GL Formula car manufacturer Griip to stream the first race of the G1 Series on a dedicated website, in an effort to engage more viewers.
The race, which took place in Northern Italy over the weekend of the 14-15 April, was brought to the web for cost-effective broadcasting, as well as viewer attraction.
"It is unbelievable how much broadcasting technologies have advanced in the last five years," said Gilad Agam, CTO with Griiip. "LiveU is the most advanced and visionary supplier and has unique, proven technology that can be successfully used for high-speed motor racing. We approached them to build a partnership and we expect this collaboration to continue beyond the G1 Series. Being able to bring these events in a dynamic way to viewers at a small fraction of the cost of traditional technologies is very exciting for us. The ability to affordably and reliably stream from each car during a race is ground-breaking. We believe that this, along with live car data and insights, will really help audience engagement and is something that will attract the attention of other motorsport series."
Each car had an ultra-small LU200 portable transmission unit from LiveU on it, attached to a GoPro™ camera that was in turn attached to two microphones. A flagship LU600 unit was used for wider coverage of the event. For future events, like the race on 20 May, viewers will be able to select individual driver feeds on the G1 Series website. Griiip is also intending to use drones to expand coverage of the races.
Ronen Artman, VP of Marketing, said: "This is genuinely exciting for us to partner with Griiip. It's great to showcase what our technology can bring to viewers and it highlights all the recent work that we have done to bring our solutions firmly into the world of modern sports broadcasting."
www.liveu.tv
Top Related Stories
Click here for the latest broadcast news stories.