Broadcast News
23/11/2015
Media Links To Sponsor SVG Europe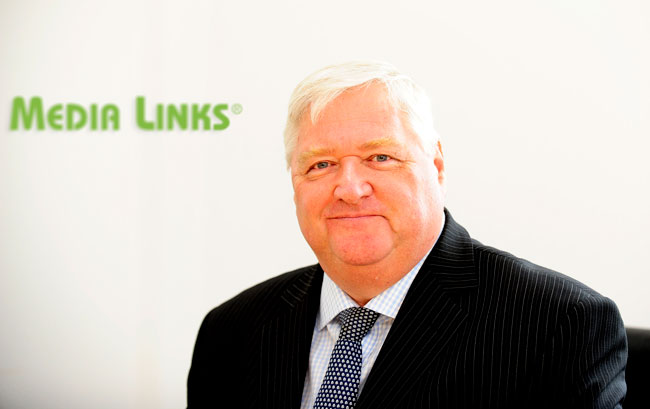 Media Links EMEA, part of the Media Global Links Co, has announced it is now a gold sponsor of the pan-European trade association, Sports Video Group (SVG) Europe.
Media Links' solutions allow for the process of remote production over IP through the implementation of IP gateways. These work by enabling traditional 3DHDI/SDI and 4K broadcast signals to be encoded into an IP data stream. Sync is ensured with IP Genlock over multiple points on the network, using IEEE 1588V2 Precision Time Protocol, and this space and time coding means broadcast clients can achieve signal transport and clean switching over local and wide area networks.
Deployed globally by broadcasters and major telcos, Media Links' solutions were recently used to provide live content contribution for the Sochi Winter games and World Cup soccer, experiencing 100% uptime.
John Smith, Head of Media Links EMEA, said: "We officially launched Media Links EMEA at IBC this year. We are now looking forward to continuing to set new standards in developing advanced video technology and cement our leadership in Ethernet and SONET based solutions for contribution video for our clients across the region. Becoming a sponsor for SVG Europe will enable us to work more closely with European sports broadcasters and introduce our technology to enable them make live remote production over IP a reality."
www.medialinks.com
(JP)
Top Related Stories
Click here for the latest broadcast news stories.