Broadcast News
01/07/2015
Taking To The Air With Rogue State Media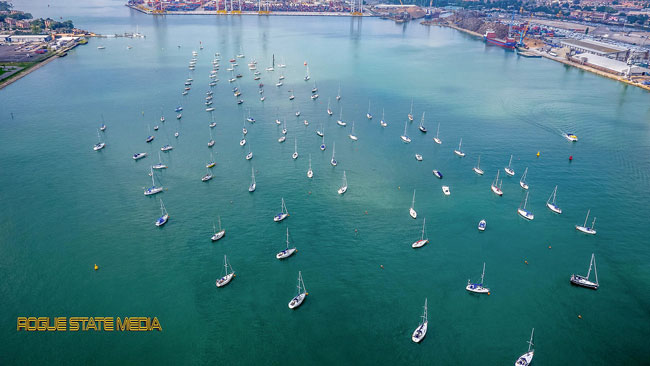 As an aerial photographer my drone is so much more than a flying camera, writes Ben Kenobi of Rogue State Media.
The wide range of shots available with only one piece of equipment is pretty mind boggling. There are your classic aerial shots, the high and wide shots, (similar to the ones you get with a manned helicopter), the low and fast shots, the typical boom shots, and track and dolly.
I recently worked on a series for More 4 using all of the above techniques, but in my opinion the high and wides have the greatest impact. That's when you get that amazing perspective which is almost impossible to replicate, unless you use a full-size manned helicopter; which coincidently rules out all the other shots achievable by drones.
One time a producer requested a shot of seagulls flying on the beach, from the perspective of the seagull. He basically wanted swooping shots as if a seagull was dive-bombing the presenter. Another assignment was a horse's eye view of Cheltenham Race Course, with the drone simulating a race horse running along the track and charging over jumps.
This is why I love aerial filming so much: the variety. One day you're flying out at sea chasing boats, the next day you're up a mountain flying in the face of an Oscar-winning Hollywood star, and on your next assignment you're in the middle of London flying up a skyscraper.
This job takes me places I never would have dreamed of, and this is only the beginning.
www.roguestatemedia.co
More Aerial Filming Stories