Broadcast News
29/06/2015
Catherine Carr Receives Award At Prestigious Ceremony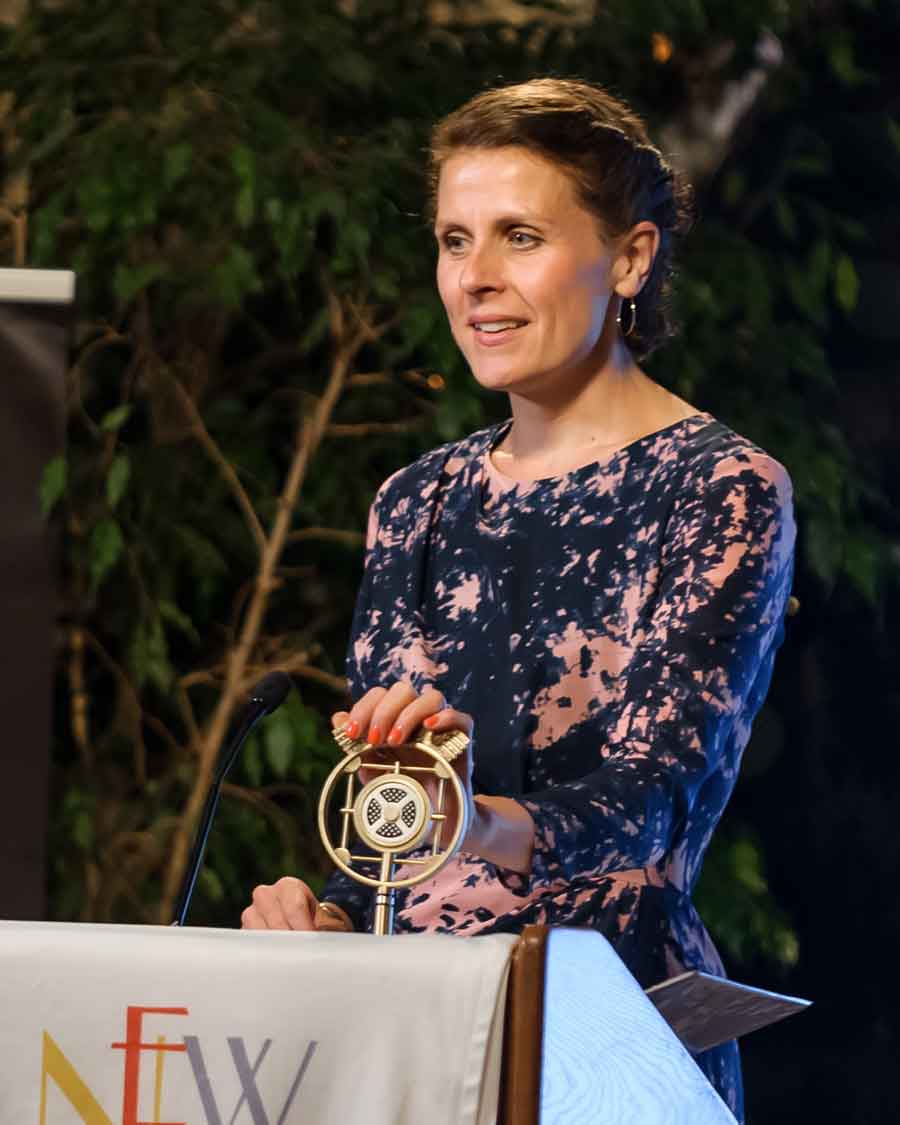 An hour-long radio documentary entitled Where Are You Going? has earned reporter and presenter Catherine Carr a Gold Award at the 2015 New York Festivals World's Best Radio Programs Gala Awards ceremony, which took place recently in New York.
Produced by Loftus Media for the BBC World Service, Where Are You Going? was devised by Loftus Media director Joanne Coombes. Like many people, she had often wondered where fellow travellers were going and what was driving their journeys? From that simple premise the concept of Where Are You Going? was born.
Catherine Carr's interviews take the form of a Vox Pop that chart the course of one day in the lives of many people, making many different journeys across the globe. Starting in Peterborough, Carr travels as far as West Africa to capture these remarkable stories in which travellers explain the reasons for their journey and reveal life stories and secrets that make compelling listening. The stories are as many and varied as the passengers Carr encounters, ranging for a recently widowed man on his way to meet his first grandchild through to a group of people travelling from Copenhagen to Senegal for a cousin's wedding.
To capture material for the programme, Carr travelled with a light-weight Roland R-26 portable recorder and separate microphone. She then transferred the audio onto her laptop and used Prism Sound's SADiE 6 software to cut and edit the various stories.
Carr first became familiar with SADiE when she was working at BBC Radio 4 in London. SADiE has long been a mainstay of the BBC, which has many hundreds of SADiE installations around the UK including 50 SADiE 6 editing systems at BBC North in Salford.
Key to the success of SADiE 6 is its unique approach to audio editing and productivity, which is tailored to high-end radio production workflow. SADiE 6 software can be used as a software-only application on a desktop or laptop, or it can also be installed on existing SADiE 5 hardware as an upgrade. The editing and location recording capabilities of the SADiE product range, combined with its speed and ease of use, make it ideal for radio drama production and topical documentaries where the emphasis is on a quick turnaround.
The success of Where Are You Going? has delighted BBC World Service, which had already commission three more programmes from Loftus Media before the Award was announced. These will each be 30 minutes long and once again Carr will be travelling the world to generate material for them.
www.prismsound.com
Top Related Stories
Click here for the latest broadcast news stories.