Broadcast News
26/06/2015
Pulse TV Expansion Gathers Pace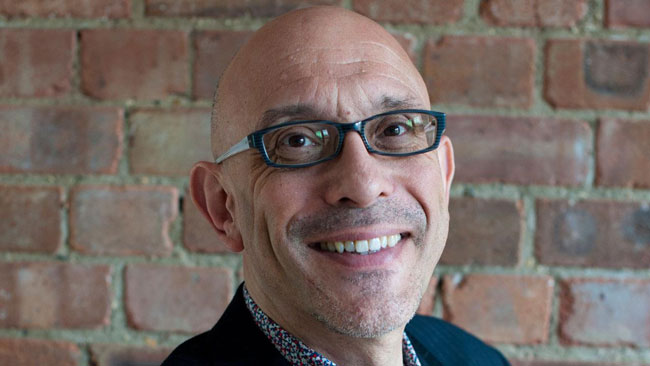 Roy Ackerman and Emma Cooper have joined Pulse TV as Managing Director, and Creative Director of Non-Scripted Television, Pulse CEO Thomas Benski and President Patrick Vien has announced.
With the recent launch of East Entertainment, award-winning Pulse Films continues its move toward becoming the first fully integrated independent studio.
Led by Ackerman, Pulse will expand its television business, focusing initially on creating contemporary documentaries, documentary series and innovative, modern factual formats.  Ackerman and Cooper will form an integral part of Pulse's emerging international studio, offering culturally relevant content across all platforms, including film, branded entertainment and digital-first premium video.
Non-scripted TV is the final building block of the company's distinctive, multiplatform business model and will sit at the forefront of the next stage of Pulse's growth.
Ackerman was most recently MD at Fresh One Productions and Chief Creative Officer at the Jamie Oliver Media Group, where he played an integral role in transforming the celebrity chef's offering from a celebrity vehicle into an international multi-platform independent producer of scale. Ackerman executive produced hit series Dream School (UK/USA, South Africa), the Emmy-winning Jamie Oliver's Food Revolution, How Hip Hop Changed the World with Idris Elba, The Sound of Musicals, Spies of Warsaw with David Tennant, Don't Stop the Music, The Men Who Made Us Fat and Mad Dog: Gaddafi, as well as feature documentaries including Richard Pryor: Omit the Logic and The House I Live In.  Under Ackerman's leadership, the company also successfully launched advertising , scripted and digital production divisions, including the hit online channel Food Tube. Prior to his role at Jamie Oliver Media Group, Ackerman was Creative Director at Diverse Production where he oversaw production on BAFTA-winning hits Election with Jonathan Dimbleby, 100% White, Tsunami: 7 Hours on Boxing Day, BAFTA-nominated Mrs. Mandela, and successful formats including Operatunity, Musicality, Codex, Shalom in the Home and the international hit series "Man Vs. Wild."  
As Commissioning Editor in Documentaries at Channel 4 since 2011, Emma Cooper has a track record for developing award winning, innovative and trend-setting Television shows that encourage discussion. Not only was she responsible for the Cutting Edge strand, recent film work included Angry, White and Proud, Plus Size Wars, The Murder Workers, The Fried Chicken Shop, and My Granny The Escort, alongside series Rookies At Sea, The Night Bus, Teens, Liberty of London and How To Get A Council House. Prior to Channel 4, Emma was at the BBC where she directed and series produced films including Louis Theroux: A Place for Paedophiles and Miami Mega-Jail.  
Global CEO Thomas Benski and Pulse President Patrick Vien explain: "We are honoured to welcome Roy and Emma to Pulse.  We now have the team that will draw on the skills, talent and attitude of the rest of Pulse and bring to the market the next wave of thought-provoking, boundary-pushing TV ideas. This is such a great moment in television and these appointments will allow us to create a bigger footprint in the medium and enable us to be a major supplier for broadcasters both in the UK and overseas. Roy is a legend and both he and Emma have the experience, innovation and taste that we believe will attract further talent to create, produce and deliver the innovative factual event television that we are excited about.  With their skills and Pulse's modern approach to entertainment we are confident that we have what it takes to create non-scripted content that will really cut through the clutter and compete with all forms of programming."  
Roy Ackerman adds: "Pulse's offer stood out from everything that came my way. I was genuinely excited and inspired by Pulse's culture, its brand and its clear differentiation from all the other media companies around. Its plans for growth in television and its vision worked with what I want to do. I am really pleased to be joining such a young, vibrant company brimming with talent in many different fields – advertising, drama, music and branded content, and I look forward to bringing my industry experience to the table. Emma has a superb reputation as a commissioner and I am delighted to be working alongside her to kick-start Pulse's TV offering and being a core part of the studio's next steps towards being a truly global company."  
Emma Cooper supports: "I have always had huge respect for Pulse and felt their multi-disciplinary model was not only innovative but a chance to grow. Their commitment to creating content that challenges was also a draw for me and I can't wait to work with Roy, who I have long admired within the industry, to help Pulse reach its ambitious goal to become a leader in the field of television."  
These appointments, in addition to the launch of East Entertainment, will form an exciting UK base for the modern day studio and complement seamlessly the company's continued ambition to impact the TV and IP market on a global scale.  
pulsefilms.com
Top Related Stories
Click here for the latest broadcast news stories.