Broadcast News
16/06/2015
Scrub Adds Stephen Jones To Staff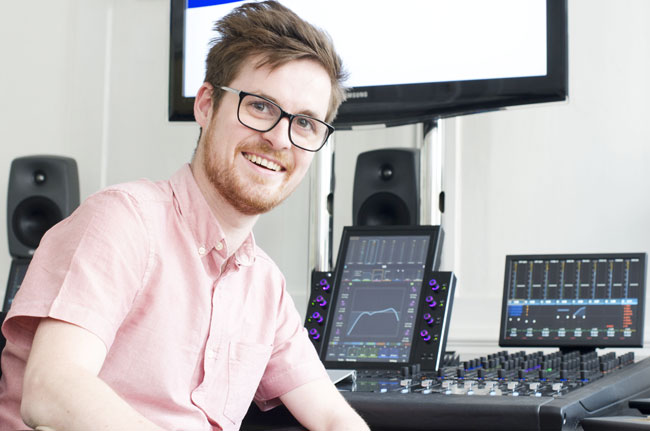 Scrub, a division of HHB specialising in post production, has announced the appointment of Stephen Jones to the newly created position of Sales Administrator.
A UK supplier of Avid Pro Tools, Scrub has expanded its team to meet the demands of significant growth in the sales of Pro Tools and the S6 control surface. Leading audio post facilities like Envy, The Farm Group, Encore, LipSync, Angell Sound and many others have chosen Scrub to upgrade to the S6.
Stephen will support Ben Scully and Devin Workman from Scrub's office and demo facilities on Berwick Street in the heart of Soho's post community. He began working with HHB in 2012 after graduating from Coventry University with a degree in Music Composition and has been promoted to help in providing first-line support for Avid Pro Tools as well as other MAC and PC-based DAWs.
The Scrub sales team is backed by the industry's leading technical support department, which boasts the services of three Avid Certified Service Representatives (ACSR), which has earned HHB and Scrub the award for Avid's EMEA Audio Top Channel Partner in 2013 and 2014.
Head of Scrub Sales, Ben Scully, commented: "The addition of Stephen to the team means that we have the largest and most experienced group of sales and technical support professionals in the UK and further enhances our ability to provide immediate support to a wide range of clients. Stephen is very friendly and well versed in Scrub's services and product portfolio so he is a great fit."
Stephen Jones added: "It is really exciting to join Scrub at a time when there is so much growth and activity with Pro Tools and the S6. Many of the world's leading audio post houses are right on our doorstep and it's great to be a part of Soho's vibrant audio post community."
Image: Stephen Jones has been promoted to Scrub Sales Administrator.
www.hhb.co.uk
(JP/MH)
Top Related Stories
Click here for the latest broadcast news stories.