Broadcast News
27/11/2014
HARMAN's Studer Presents 3D Speaker Management Systems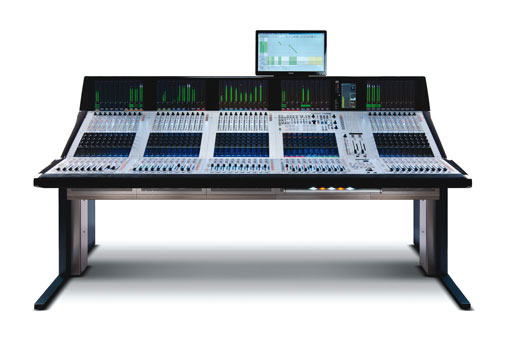 At the Tonmeistertagung conference, Peter Glaettli of HARMAN's Studer and Etienne Corteel of Sonic Emotion presented a paper titled, 3D Speaker Management Systems – Mixer Integration Concepts.
The paper addressed the benefits of 3D speaker management systems over traditional systems, the differences between these systems, practical implementation practices for 3D speaker management systems, and more.
The paper demonstrates the integration of Studer digital mixing consoles with Sonic Emotion's Wave 1 wave field synthesis-based 3D speaker management system.
The integration allows the sound engineer to control the audio source placement in the 3D field directly from the source channel strip of a Studer Vista console surface. Selecting the source channel on the console also selects the appropriate source in the Wave 1 user GUI for an easily extended parameter. The source placement in the 3D field is done directly from the source channel's Vistonics surround-pan rotaries or by using the console's joystick.
The combination of Studer Vista digital consoles and Sonic Emotion's Wave 1 is uniquely optimized for effective 3D speaker management, particularly in theaters and performing arts centers, as well as concerts and festivals. Sonic Emotion's Wave 1 is capable of 3D effects but also spatial sound reinforcement, adding realism to the reinforcement of audio sources, improving intelligibility of audio sources and naturally reducing masking between sound sources.
"At Studer, we firmly believe 3D sound control has a place in many applications, beyond the highly niche projects where special spatial effects are required," Glaettli said. "To that end, it's important to educate the industry on the best ways to implement 3D speaker management systems, while also showing that Studer is integrating with third-party systems, which is key to widespread implementation in the future."
www.harman.com
(CD/JP)
Top Related Stories
Click here for the latest broadcast news stories.