Broadcast News
14/04/2015
GatesAir Celebrates First Anniversary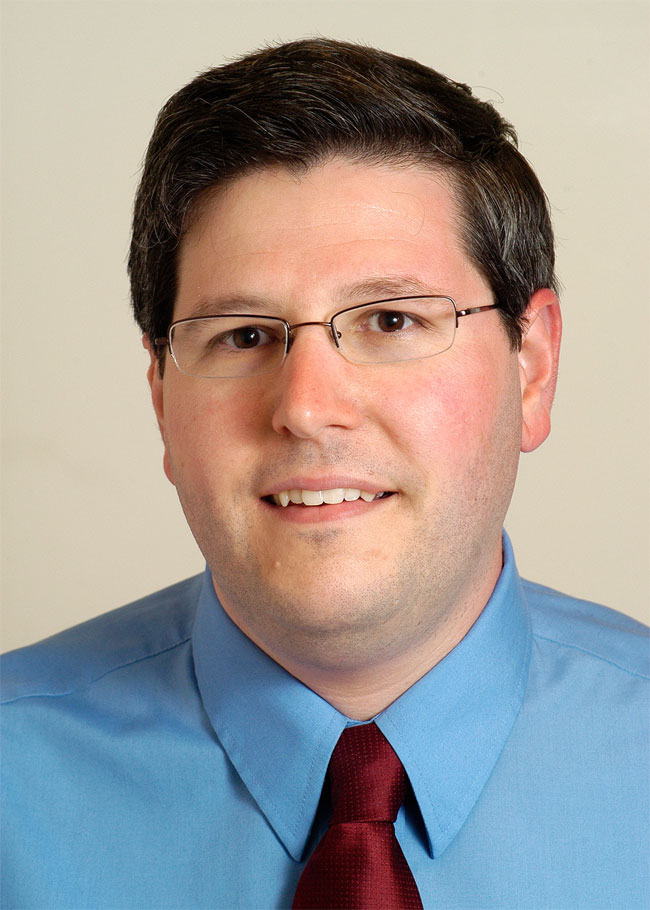 GatesAir, formerly Harris Broadcast, recently celebrated its first anniversary. In this issue of BFV, Rich Redmond, Chief Product Officer, at GatesAir tells us how the past 12 months have shaped the firm and what the future holds...
GatesAir recently celebrated its first anniversary. What developments/changes has the company experienced since the divergence from Harris Broadcast?
Our divergence from Harris Corporation, followed by the dissolution of Harris Broadcast, led to the creation of GatesAir. The key benefit of GatesAir as a standalone company is that it gives us a singular focus: helping the over-the-air broadcaster establish new channels and services, while driving down costs associated with over-the-air broadcasting. Most of all, operating with a singular focus puts us closer to our customers. It ensures we're investing in technology that closely matches the needs of the over-the-air broadcaster, and evolving that infrastructure for IP distribution, mobile and other future opportunities.
Can you tell us anything about what the company will be exhibiting at this year's NAB show? What can visitors to the booth expect?
Visitors can expect to see new products across our entire TV and Radio portfolio. On the TV side, our Maxiva range of low-power TV solutions will receive its NAB debut. The Maxiva™ Ultra-Compact series offers standalone low-power translator and on-channel gap filler solutions for UHF and High Band VHF stations across four power levels (30, 50, 80 and 130 watts). The new solution cuts the rack space requirements of its predecessor by 50 percent, delivering a broadband 1RU solution with exceptional performance and efficiency. The Maxiva Multi-Compact series comprises high-density, 4RU 19-inch rack-mounted UHF and VHF transmission systems available in several redundant configurations for maximum on-air reliability. The Multi-Compact series provides a single chassis to house up to eight separate 15 Watt transmitters, translators or on-channel gap fillers, and provides the most compact design available, along with multiple redundancy options and configurations.
Both solutions share performance and efficiency attributes with market-leading medium-to-high power Maxiva transmitters, balancing exceptional over-the-air quality with a green, cost-reducing architecture that slashes energy consumption, power bills and maintenance requirements. Additionally on the TV side, we'll demonstrate our LTE Mobile Offload system, featuring GatesAir transmitters and exciters to leverage the traditional broadcast model's efficient use of wireless spectrum for one-to-many delivery. This process supplements the mobile network bandwidth and congestion challenges of deploying live TV and other video content across multiple peer-to-peer connections.
On the radio side, we'll introduce three new products:
• A groundbreaking new liquid-cooled radio transmitter line,
Flexiva FLX
, for medium-to-high-power broadcasters. This is an innovative development in reducing RF-associated costs complexity for broadcasters and network operators, and will establish a greener facility and a quick return on investment for stations and networks operating between 5kW and 80kW. Flexiva liquid-cooled systems are carefully engineered to remove heat from the RF plant in the most efficient possible manner. The design incorporates a heat-to-liquid transfer that is considerably more efficient than air-cooling, especially at higher power levels. The process eliminates the overhead of heating and then subsequently cooling the air, by moving the transmitter's heat to the outside into a liquid-to-air heat exchanger with redundant fan systems. The FLX includes two fully redundant cooling pumps operate in a closed-loop design, with auto-changeover capability in the event of a module failure to ensure proper transmitter cooling at all times.
•
VMXpress IP
, an AES67-compliant audio and logic device that establishes a standards based Audio over IP gateway for radio studios and external IP contribution and distribution. VMXpress IP drives interoperability across the studio and signal transport architecture through its open, standards-based foundation, and evolves the robust networking architecture of GatesAir audio distribution and consoles. VMXpress IP seamlessly integrates with existing and emerging AES67-compliant devices to help broadcasters build the optimal connected studio facility, simplifying connectivity with audio processors, satellite receivers, phone systems and studio support equipment, including program delays, among other key systems.
•
Intraplex LiveLook
, a software program available with GatesAir IP Link codecs that provides real-time network analytics and activity logging. LiveLook's graphically rich monitoring environment helps broadcasters determine the best recovery options for network issues that affect on-air performance, including IP packet loss. In addition to enhancing analysis of network performance and quality issues, LiveLook's automated logging application simplifies troubleshooting and monitoring through detailed performance data. Broadcasters can now study network performance trends over time, and anticipate potential problems to proactively solve.
You recently strengthened your IP networking capabilities with the launch of VMXpress IP. What benefits does IP offer and do you think it is becoming a key focal point for the industry?
IP offers a broadcasters and network operators more flexibility in how they create and distribute content. One benefit is that IP is a readily available standard that tremendous flexibility in building out highly scalable and interoperable systems inside studios. The other benefit is the ability to leverage the investment of the growing accessibility of IP networks around larger geographies, which opens up tremendous possibilities to contribute content to studios from external locations; and provide a much less expensive and more expansive multipoint distribution architecture – think national and beyond – for content delivery. IP can also be easily reconfigured to address changing strategies. VMXpress IP is a natural extension of our commitment to IP connectivity across our products, which include our Intraplex IP codecs and transport products, and IP-based monitoring and control for transmitters. The studio represents the next logical extension of our strategy.
What are the future plans for GatesAir?
We will continue to invest in high-efficiency solutions for wireless over-the-air content delivery, with a goal of helping our customers drive down their costs of delivering that content. We're bullish about the future of over-the-air TV, radio and the convergence of traditional broadcasting and LTE mobile networks for TV delivery.
The article is also available to read in
BFV online
.
(JP/CD)
Top Related Stories
Click here for the latest broadcast news stories.