Broadcast News
19/01/2015
Check, Mate: Automated QC In The Post-DPP Market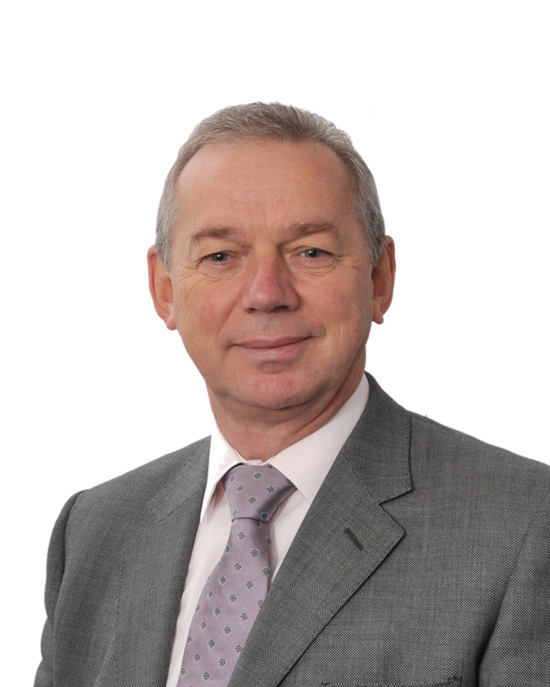 Vidcheck provides a range of software tools that conduct Automated Quality Control (Auto QC) and Intelligent Automated Correction of errors on file based video and audio media. BFV caught up with Graham Pitman, Executive Chairman.
BFV: Can you briefly sum up your product portfolio and the range of services offered?
GP: Our product portfolio includes VidApps, which are plug ins for third party editing systems, Vidchecker Post and Vidfixer Post which, as their names imply, are configured to meet the needs of the Post Production market. Importantly, these are not merely 'lite' versions with a reduced feature set but share all the functionality of their more powerful brethren.
Vidchecker and Vidfixer are the core products and have significantly greater processing capability. For larger installations these last two products can be configured as a 'grid' creating a powerful node based Auto QC and Automated Correction 'farm'. Finally, there is a cloud based solution that offers a scalable demand based service to those customers who have very significant peaks and troughs in their Auto QC processing demand.
Vidchecker products are sold with a Software Support Contract. Typically, support contracts cover for support and behind the 'dot' product releases and bug fixes. When a company announces their 'super new product' the previous generation product drops out of support, and ultimately you have to buy 'super new product'. Vidcheck doesn't think this is fair to users, particularly those who may have unknowingly purchased late in the product lifecycle. So, Vidcheck do not announce major improvements as a new product – your Vidcheck product is 'evergreen'. If you had version 1 and took out and kept up your Software Support Contract, then you can now have Version 6 and enjoy all of the new features of the latest product.
Quality control is one thing, but automated checking and correction is another. Do you feel this puts you far ahead of your competitors, or is automated correction now becoming more commonplace?
The need to deliver DPP compliant content has made Automated Quality Control an essential workflow component. There is, quite simply, no other cost effective solution. Automated Correction is newer and as a consequence is not yet so commonplace. A creative will inevitably have reservations about allowing a software algorithm to intervene and make changes to his or her finely crafted content. However, the accuracy and cost efficiency of Automated Correction is un-arguable; its use removes the tedious process of correcting errors, which doesn't add any creative value.
It also avoids the need to run the additional QC process that becomes necessary if manual edits are made and, the ever present risk, that manual edits introduce more errors and the whole sorry process has to be repeated yet again. The Vidcheck correction technology covers the vast majority of problems with file based media that are likely to be met both in Post Production and by the Broadcaster. Our experience is: once people try it they never go back.
How do VidCheck's products differ from others available on the market? What is the company philosophy?
Let's start with our company philosophy as it all flows from that. Our aim is to be the the best in our chosen segment. This means excelling at understanding customer needs, using the best available technologies, giving outstanding service and support, ensuring that our products are reliable and that they are good value for money. Also, it means that on those, fortunately rare, occasions that we get it wrong, because absolutely no one gets it right all of the time, being responsive and open in putting it right and being humble enough to properly apologise.
So, how does that make Vidcheck products differ in the market place? Well, they are quicker and simpler to deploy, easier to use as the GUI is cleaner and more intuitive and the error reports are easier to understand. Vidcheck products process more files more quickly than competitive products and we don't penalise our customers should they choose to run our software on faster processors.
Vidcheck products are completely scalable – that means there is no need to 'write off' earlier investments as your requirements expand. From simple plug-ins for third party systems, through low cost solutions for Post Production, to 'grid' systems for high volume situation, it is a seamless solution with a common user interface that minimises training. In addition, the API is exceptionally robust and extensive; it has to be as we use it for our own GUI, so Vidcheck products can be readily integrated with other components that occur in the same workflow.
What was the company's reaction to the DPP file-based delivery move on 1 October this year? Do you agree with its voluntary status or do you think specific regulation should be introduced?
We really welcomed the DPP initiative and have participated in the project from the very beginning. You only have to look at the interest that the work of the DPP has created internationally to realise what an important step it has been for the UK content creation and distribution market. There can be no doubt that it is only a matter of time before other countries follow the DPP lead and introduce similar policies.
Can you tell us about the collaboration with Snell that was announced after IBC?
Snell have a workflow and MAM automation solution called Momentum. Vidchecker can be selected as a component in a Momentum workflow, enabling Auto QC on files that are being processed by Momentum. The benefit of this type of integration for end users is that they can be sure that the integrated Auto QC is best of breed and is also likely to be the tool that is used elsewhere in their file based workflow. Secondly, it means operators of the application – in this case Momentum – don't need to drop out of one application and enter another to conduct Auto QC.
Finally, one of the greatest concerns customers have is whether systems from different vendors will work together seamlessly. The degree of integration we have established with many of our partners eliminates that fear. So, with this integration Snell have joined many other vendors – root6, Telestream, Amberfin, Digital Rapids (Imagine), Sony, NOA, IPV, Wohler, to name just a few – who have partnered with Vidcheck and applied our technology. This means that not only is Vidcheck software the most widely adopted Auto QC Solution by end users in the UK; it is also the most widely adopted Auto QC Solution by third party vendors.
Finally, what do you expect 2015 will hold for VidCheck, and the industry at large?
There is no doubt that Auto QC and Automated Correction can deliver substantial efficiencies and the ROI can be measured in weeks rather than years. So, in 2015 Vidcheck will undoubtedly see a wider adoption of Auto QC and Automated Correction. Not simply more customers, but an increased application of Auto QC and correction tools throughout the workflow.
For the wider media industry, I think we will see more businesses focussing upon their core competence and outsourcing those parts of their business that are not core. I don't expect cloud solutions to become the norm any time soon, but I think 2015 will mark a greater willingness to explore cloud services. I think the most positive message for 2015 is that the reduction of the total broadcast market that occurred during the recession is past and the market is growing overall.
The Big Interview is available to read in
BFV online
.
(IT/JP)
Top Related Stories
Click here for the latest broadcast news stories.