Broadcast News
15/12/2014
IABM Conference Reveals Sales Growth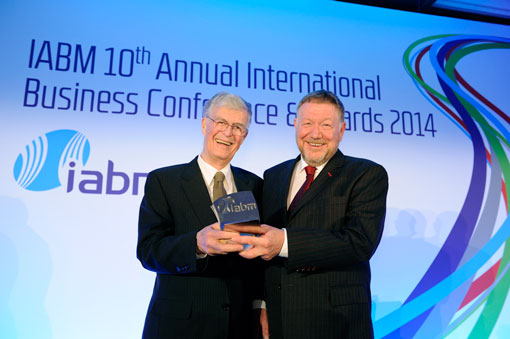 IABM has successfully concluded its 10th Annual International Business Conference & Awards.
Key findings from its research study where released at the event which included year on year sales growth of 7.7%, year on year profit growth of 11.2% and 68.1% of companies in profit. However, market confidence was down from last year.
Covering four broad themes – business overview, corporate intelligence, influence of technology and critical success factors – the conference was chaired by John Ive, Director of Business Development & Technology, IABM and the key research highlights presented by Peter White, CEO, IABM to open the conference agenda.
"The industry is still in a state of unparalleled change," said White. "And while we deal with the challenges associated with this shift, it is heartening to see that overall the outlook is positive.
"This conference has been designed to deliver practical solutions and advice to our members on how best to cope with these changes, against the backdrop of finding new business models, operating in a multi-platform content delivery environment and handling the cultural shift from hardware-based broadcast technology, to software-led operations."
The event featured key industry figures and experts delivering presentations and participating in panel debates that covered topics such as new business models, the adoption of IP across broadcast workflows, cloud and software-defined environments, and consumer trends.
www.theiabm.org
(CD)
Top Related Stories
Click here for the latest broadcast news stories.