Broadcast News
02/10/2014
DPP To Test File-Based Analyser Devices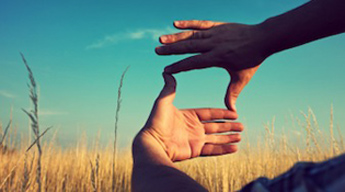 The Digital Production Partnership (DPP) has announced plans for the testing and certification of File Based Analyser devices.
The move comes as the DPP prepares to define test criteria for Analyser products by the end of October, with certification level testing planned to begin in early November as part of the new Compliance Programme.
The Programme already has more than 25 manufacturers signed-up and participating in the voluntary testing scheme, including Sony, Axon, Snell, Wohler, Nugen Audio, root6 and Cinegy.
The DPP worked with the Advanced Media Workflow Association (AMWA) to develop a joint testing and certification process to focus on testing product conformance to the UK DPP Shims of the AMWA AS-11 Specification (beginning with AS-11 DPP HD).
The Compliance Programme is designed to help the industry identify products that work with AS-11 DPP files and to facilitate the file-based delivery process by ensuring products can correctly create, read and process files that meet the AS-11 DPP standard.
To date the DPP Compliance programme has focused testing on AS-11 DPP File 'Writer' and 'Reader' devices only, which has led to the certification of a number of 'Writer and/or Reader' products by the Advanced Media Workflow Association (AMWA). The next phase will look at Analyser and AQC devices.
Once products have met the relevant criteria, they are issued with a DPP Test Report. Manufacturers can then apply to the AMWA Certification Authority for Certification. Once certification granted, they are then permitted to use the joint AMWA & DPP logo on the relevant product and in associated marketing material.
Kevin Burrows, DPP Technical Standards Lead and CTO Broadcast & Distribution Channel 4, said: "We realise the importance that Analyser devices play in supporting interoperability, and their contribution to the compliance programme to date. We look forward to being able to offer certification for these essential products."
www.digitalproductionpartnership.co.uk
(IT/JP)
Top Related Stories
Click here for the latest broadcast news stories.