Broadcast News
01/09/2014
SGL Expands Archive Functionality With Third-Party Integration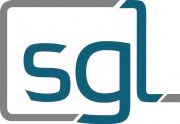 SGL, a leading provider of content archive and storage management software for media and entertainment, is unveiling its new FlashNet features that will further simplify workflow procedures and enhance usability of the system at this year's IBC, Booth 7.J15a.
SGL's FlashNet content management solution is designed to integrate seamlessly with NRCS, MAM or automation control systems to provide significant improvements to workflow efficiency without intruding on the users' familiar desktop.
SGL will be demonstrating the latest version of FlashNet archive control, which provides support for Avid Web Services and Sony Optical Disc Archive (ODA) whilst maintaining established features including: send-to, restore-from and management of the archive. Whilst the fully implemented Avid Interplay Archive provides a seamless user experience, smaller work groups may require a paired down version.
SGL's support for Avid Web Services means that customers can use the archive capabilities they currently require, but can employ Avid Integrated Archive at any time in the future without the need to re-archive any content.
SGL's integration with Sony ODA opens up a world of workflow possibilities from disaster recovery solutions to management of archive material over disparate geographic areas. With SGL's experience of managing multiple storage devices within production, news and sport, Sony's Optical Disc Archive can sit anywhere within a workflow, not simply as an 'end of process' archive.
SGL is also continuing to demonstrate a fully operational SGL FlashNet Interplay archive solution on its stand, with fully qualified Avid demonstrators. SGL will be showing full integration of Avid Interplay with FlashNet. This demonstration will highlight the speed and ease in which SGL FlashNet can archive and restore directly from the Avid Interplay edit desktop.
On show for the first time at IBC is full integration of FlashNet with GV STRATUS media production toolset. This combined offering provides access to the FlashNet archive from GV STRATUS allowing full support for GXF partial file restore, a critical feature for Grass Valley customers. Using SGL FlashNet, the backend archive appears as a seamless extension of all Grass Valley environments.
Also demonstrated for the first time at IBC, is SGL's full integration with EVS' IP2Archive workflow. This integration sees FlashNet control the movement of sports media within the EVS IP2Archive workflow enabling vital highlights material to be available to all parts of the creative process.
Lee Sheppard, SGL's Director of Product Management, said: "We're delighted to demonstrate recent results of third-party integration between FlashNet and solutions from key manufacturers at IBC 2014. The role of the archive has changed significantly in recent years, providing new workflows for news, sport and disaster recovery."
www.sglbroadcast.com
(JP/CD)
Top Related Stories
Click here for the latest broadcast news stories.