Broadcast News
09/09/2016
SGL's FlashNet Fully Integrated With Sony's Media Backbone NavigatorX MAM Solution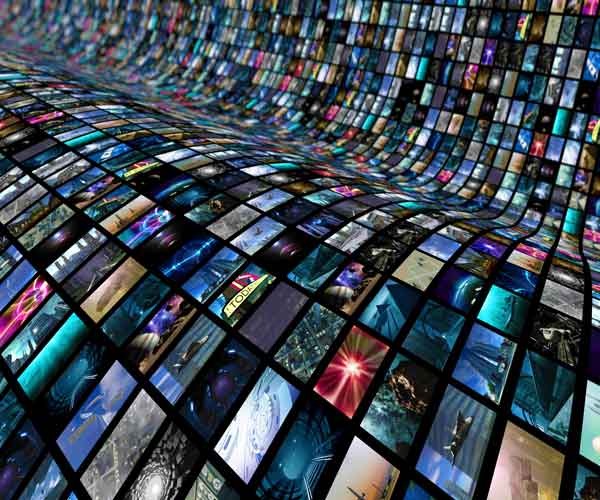 SGL has announced its FlashNet archive system is now fully integrated with Sony's new Media Backbone NavigatorX MAM solution at IBC 2016.
Media Backbone NavigatorX orchestrates all phases of the content workflow from ingest, catalogue and editing to review, approvals and distribution, with the archive provided by SGL FlashNet. Uniquely flexible and fully scalable, it's ideal for single-seat users and larger workgroups alike. It provides both online and offline shelf management of content using Optical Disc Archive media, which is highly durable and ideal for long-term content preservation.
SGL FlashNet, which is also fully integrated with Sony's Optical Disc Archive system, allows users to store valuable media safely with ease. This powerful combination opens up a world of workflow possibilities from disaster recovery to the management of archive material over disparate geographic areas. SGL's experience of managing multiple storage devices within production environments means that Sony's Optical Disc Archive, which is designed for a combination of nearline, long-term, deep archive and DR purposes, can sit anywhere within the workflow, not simply as an 'end of process' archive. As well storing to Sony's Optical Disc Archive, Media Backbone NavigatorX in conjunction with FlashNet, can send and restore content to and from the cloud.
"Sony Professional Solutions America's (PSA) is integrating Media Backbone NavigatorX with SGL FlashNet for a US National Broadcast Customer. The combination of a powerful, flexible, extensible but easy for end users to operate Media Backbone NavigatorX Content Management & Workflow System are being integrated to SGL FlashNet and offering production and post-production archival workflows. SGL's FlashNet supports Generation 2 Optical Disc Archive drives and media as well as the Optical Disc Archive PetaSite Library offering higher storage densities, greater throughput and a 100 year archival life span for today's demanding media production and archival workflows," explained Ted Shikuma, Senior Solutions Architect, Sony Professional Solutions Americas (PSA). "Sony PSA is looking forward to offering an integrated solution with Sony Media Backbone NavigatorX, SGL FlashNet, Sony Optical Disc Archive Generation 2 and Sony MCS Ci Cloud Platform to our PSA customers."
"We've been partnering Sony for a number of years and are excited to announce this latest integration with Media Backbone NavigatorX at IBC 2016," explained Lee Sheppard, SGL's Director of Product Management. "The combined solution provides sports, news and media companies worldwide with a competitive MAM and archive solution fully tailored to meet the requirements of production environments. We look forward to announcing our first joint customer later in the year."
www.sglbroadcast.com
Top Related Stories
Click here for the latest broadcast news stories.