Broadcast News
28/08/2014
Eyeheight Scoops Full Accreditation From DPP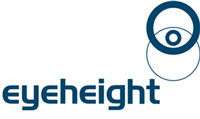 Eyeheight has received full accreditation from the Digital Production Partnership (DPP) as a supplier of software for broadcast industry file compliance.
This encompasses the full range of Eyeheight plug-ins including BroadcastSafeMC (for Avid Media Composer), BroadcastSafePP (for Adobe Premiere Pro) and BroadcastSafeFCPX (for Apple Final Cut Pro X).
"This announcement comes ahead of DPP FD-Day on October 1," commented Eyeheight Sales Director Martin Moore. "From that date, it is recommended that new content delivered to UK broadcasters be delivered as a broadcast-compliant digital file conforming to AS-11, a vendor-neutral subset of the MXF file format. The transition will be gradual in the case of shows currently being delivered on tape but the aim is to achieve a complete switch to file-based content delivery. Without this guidance, file formats could become even more anarchic that the profusion of video tape formats in the post-Quadruplex decades."
The Digital Production Partnership (DPP) is an initiative formed jointly by the UK's public service broadcasters to help producers and broadcasters maximise the potential benefits of digital television production. The partnership is funded by ITV, the BBC and Channel 4 with representation from Channel 5, Sky, S4C, BT Sport and the independent TV production sector on its working groups. The DPP works closely with trade bodies such as the Advanced Media Workflow Association in the US, European Broadcasting Union, UK Screen Association and the Production Managers Association, to articulate the needs of the UK TV production industry. The DPP is also now sharing its portfolio of industry standards and guidelines with the BBC Academy's College of Technology and Creative Skillset's media academies in order to help train digital television programme makers.
Eyeheight's BroadcastSafe is a plug-in video legalizer which enables editors to verify and conform content prior to submission to any file-based quality control system. It can be used to perform composite, RGB, RGB-plus-Y and simultaneous composite-plus-RGB legalizing, all with operator-adjustable soft clipping at high and low thresholds.
Precise chroma-space conversion and accurate limiting ensure compliance while keeping the full gamut available for creative use.
Editors can select from an extensive range of presets, or work in custom mode which gives full access to 15 configurable parameters. Facility administrators can assign which built-in presets are available to users, create new presets or disable the custom option to ensure that only approved configurations are implemented.
The latest version of BroadcastSafe, BroadcastSafeFCPX, will be introduced at IBC2014, Amsterdam, September 12-16. Exhibiting on stand 8.B97, Eyeheight will be represented by Martin Moore, Steve Crocker and Linda Underwood.
www.eyeheight.com
(CD/MH)
Top Related Stories
Click here for the latest broadcast news stories.