Broadcast News
28/07/2014
Snell To Showcase Product Innovations At IBC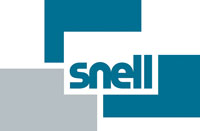 At this year's IBC, Snell will offer attendees a view into the future of highly efficient broadcast production, showcasing product innovations for live TV, IP routing and playout automation.
With new technology offerings including powerful Media Biometrics, configurable switcher control, and next-generation IP routing, the company will demonstrate how broadcasters can boost efficiency, open up entirely new workflows, and add real intelligence to system monitoring.
Highlights of the new Snell offerings include:
The new XS platform enables software processing in the real-time IP streaming world. XS builds on Snell's partnership with Cisco to offer a comprehensive, practical vision for IP streaming in production, all based on standard off-the-shelf hardware.
At IBC, Snell will show IP streaming in action across a range of formats and devices, all with clean switching using a standard Cisco switch. The new Quasar XS provides high quality up-and-down conversion using Snell's award-winning motion compensation technology and is the first product in the new XS range.
Media Biometrics is going to drive a revolution in production system efficiency. Media Biometrics is unique Snell technology that enables systems to automatically and reliably identify media streams. The applications are enormous.
The Kahuna Maverik panel offers a uniquely flexible switcher interface for every type of studio and mobile programming. Its modular architecture allows complete flexibility in design and enables the panel to be reconfigured on a production by production basis.
For example, the same physical space could support a single large panel or allow a director and vision mixer to work side-by-side without getting in each other's way. With Maverick the panel is adapted to the production rather than having to compromise by adapting the way you work to fit the panel.
ICE OD, which will be presented in beta form at IBC, is a software-only version of Snell's successful ICE Channel-in-a-Box. ICE OD will provide all the essential broadcast channel elements such as video server, master control, graphics and captioning in a scalable, software-only solution, capable of running on generic servers or cloud-hosted virtual machines.
Snell will also be launching the following new products and enhancements at IBC:
• Morpheus Playout Automation – new After Burner option makes adding After Effects graphics into the playlist fast and straightforward, while a new 'Hydra' web service interface enables easy system management.
Momentum MAM gets HTML5, active directory support, FIMS compliance, and more.
• Alchemist OD – the best file-based format and frame rate conversion software now with ProRes 4444, ProRes 422 HQ, ProRes 422, ProRes 422 LT, and ProRes 422 Proxy.
• New Product – Quasar OD: the best quality file-based format conversion for 4K, 1080p, HD, and SD.
• KudosPro v2 – a cost-effective format and frame rate converter, now with the ability to insert logos and key into the side-bar of content as well as SNMP control and monitoring to allow seamless integration with a customer's existing Network Management System.
• New Product – Kudos LC300, offering Snell format and frame rate conversion for only $3,999.
• New Product – UHD-4K Downconverter: part of Snell's comprehensive IQ Modular range, the new IQQMD00 allows UHD-4K quad link signals to be down-converted for use within existing HD workflows or integrated into existing monitoring systems.
• New Product – Luna Touch-screen router control panel with Smart Search, the fastest way to control large routers.
www.snellgroup.com
(CD/JP)
Top Related Stories
Click here for the latest broadcast news stories.