Broadcast News
29/05/2014
Belgium's Videohouse Selects Project Parking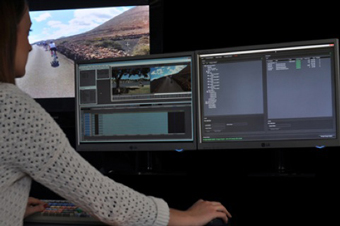 Marquis Broadcast has announced that Belgium-based Videohouse has selected Project Parking for archiving and restoring Avid projects. Videohouse is a service provider for television and multimedia projects and will now use Project Parking to assist its post-production staff manage their Avid edit storage and transfer Avid projects back and forth between different storage groups.
"Ideally, edit storage should only ever be at around 80% capacity," confirms Ben Miles, business development manager, Marquis Broadcast. "This provides headroom to move media around easily and have space for new projects coming in. However, because of the huge volume of digital material and file sizes editors are dealing with these days, it is easy to find several terrabytes of material clogging-up valuable edit storage space. This is where Project Parking comes in to help. In one single application the solution gives users the tools to improve the efficient use of edit storage - reducing capital expenditure on additional edit storage and improving the reliability and speed of archiving."
Project Parking works by analysing all Avid projects and media so that editors can understand which projects are using up most space and action can then be taken to transfer, archive or delete. As finding large projects, Project Parking can identify unused or duplicate media which can be deleted or archived.
"Videohouse provides a full compliment of post-production services for TV, News and film," continues Miles. "Its editors will now use Project Parking to transfer its many projects, archive content and retrieve content as required."
Videohouse and other customers can now take advantage of V3.7 Project Parking which includes:
• new graphical storage analysis summary of the entire ISIS and any other Avid aware shared storage;
• schedule storage analysis and project archiving at convenient times to suit timescales and work patterns
• ability to archive AMA material and restore to original or new folders, including full relink of AMA media
• archive non Avid media and restore to original or new folders e.g. renders, Adobe PSD, MS Word
• safely delete Avid projects based on archive verification while leaving media shared with other projects
www.marquisbroadcast.com
(IT)
Top Related Stories
Click here for the latest broadcast news stories.