Broadcast News
18/03/2014
Film Hub London Launched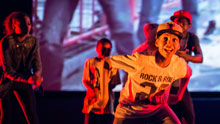 Film London has officially launched Film Hub London, an initiative aimed at expanding film culture across the capital and boosting audiences.
The Hub has received £800,000 in lottery funding from the British Film Institute (BFI) over four years and has already attracted more than 100 members, representing 30 of London's 33 boroughs.
Part of the BFI Film Audience Network, the Hub's members consist of commercial and independent cinemas, film clubs and smaller community groups.
Adrian Wootton, Chief Executive of Film London and the British Film Commission, said: "Officially launching the Hub with over 100 Members demonstrates the sheer ambition of organisations to broaden the film offer for Londoners, which is hugely encouraging.
"Working with the smallest community groups through to the commercial cinema chains allows us to do something really special with film culture in London, significantly growing audiences by delivering inclusive, imaginative and engaging screening activity.
"With the membership, funding awards and Made in London programme launched today, I am excited to develop the Hub over the next three years, to capaitalise on this fantastic potential. I thank our Members for how they have embraced the Hub, and of course the BFI Film Audience Network for giving us the structure in which to deliver it."
Eddie Berg, Director of Partnerships for the BFI said: "The BFI Film Audience Network and its partners are central to the BFI's vision to bring a greater choice of film to audiences across the UK.
"We are excited to break new ground in enabling a whole range of partners who are already experts at understanding their local and regional audiences to work together for the first time as a network to the benefit of audiences and film-makers."
Offering funding, training, subsidised screening programmes celebrating London and access to audience research, the Community Screen Scheme is the Hub's first funding scheme and aims to reach new and underserved audiences in their local areas.
Receiving applications for activity in 21 different London boroughs, 10 grants of £3,000 have been awarded to community groups to develop sustainable screening activity.
www.filmlondon.org.uk/filmhublondon
Story: Iain Todd
Top Related Stories
Click here for the latest broadcast news stories.