Broadcast News
04/03/2014
IMAX Announces Record Breaking Box Office Quarter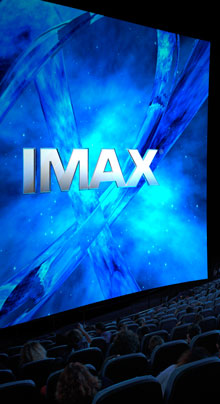 IMAX Corporation has posted fourth quarter 2013 financial revenue of $105.1 million and net income of $27.8 million, citing strong installations as well as its highest grossing quarterly global box office ever.
Full year 2013 revenues were $287.9 million and reported net income was $44.1 million, while the company also reported a per screen average of $1.15 million.
"IMAX fired on all cylinders in the fourth quarter, with an exceptional number of installations and signings, as well as the highest grossing box office in the Company's history," said IMAX CEO, Richard L. Gelfond.
"Breakout performances by films such as Gravity, Hobbit, and Stalingrad internationally, exemplify the power and differentiation of the IMAX format. The strong fourth quarter drove over 90% growth in our EBITDA compared to the same period last year, resulting in margin expansion and strong operating leverage for the full year. Overall, 2013 was a very exciting and productive year at IMAX as we effectively streamlined costs, expanded the network, signed a record number of deals and continued to execute on the film front."
During the fourth quarter of 2013, the company signed contracts for 119 theatre systems and installed 58 theatre systems, of which four were upgrades of existing theatre locations. This brought the full year total installations to 112 new theatre systems across 23 countries.
"With our footprint now spanning 57 countries, IMAX is more global than ever before," added Gelfond. "Moving forward, we are focused on managing all aspects of our business to ensure that we take full advantage of attractive movie-going trends unique to each local market and that we secure IMAX's position as the world's premium cinematic experience. Our record level of signings in 2013 will drive ongoing network growth, and we are optimistic about what the future holds."
The total IMAX theatre network consisted of 837 systems as of December 31, 2013, of which 701 were in commercial multiplexes. IMAX signed contracts for 277 theatres in 2013, across 31 countries, resulting in 407 theatre systems in backlog as of December 31, 2013, compared to 276 theatre systems in backlog as of December 31, 2012.
www.imax.com/corporate
(IT/CD)
Top Related Stories
Click here for the latest broadcast news stories.