Broadcast News
04/03/2014
SMPTE Earns Academy Awards For Scientific And Technical Achievement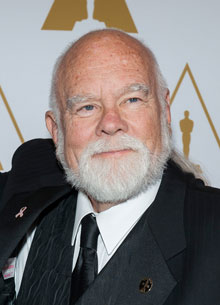 Five SMPTE (Society of Motion Picture and Television Engineers) members have been recognised with awards from the Academy of Motion Picture Arts and Sciences (AMPAS).
SMPTE member Florian Kainz is part of the team that earned a Technical Achievement Award Academy Certificate for the architecture and development of the Zeno application framework. For over 10 years, Zeno has facilitated the creation of a broad range of Academy Award®-winning visual effects toolsets at Industrial Light & Magic (ILM).
SMPTE members Joshua Pines, David Reisner and David Register together earned a Technical Achievement Award Academy Certificate for their role in the development of the American Society of Cinematographers Color Decision List (ASC CDL) technology.
The ASC CDL unifies colour correction principles for use on- and off-set, providing image-processing mathematics to translate the lift, gamma, and gain settings to a set of common color values to help preserve the cinematographer's intent throughout production.
"Science and technology are fundamental to the filmmaking process, and we're so pleased to see SMPTE members recognized and honored by the Academy for their pioneering work in this area of the motion picture industry," said Barbara Lange, executive director at SMPTE.
For making technological contributions that have brought credit to the industry, SMPTE Life Member Peter W. Anderson, ASC received the Gordon E. Sawyer Award, an Oscar® statuette.
"Without the art, what would the science be? Without the science, what would the art be?" said Anderson, who was presented his award by Douglas Trumbull, who has been a keynote speaker at several SMPTE conferences.
The 2013 awards were presented at the Academy's Scientific & Technical Award ceremony at the Beverly Hills Hotel in Beverly Hills, California. An excerpt from the ceremony was included in Sunday night's Oscar ceremony broadcast.
www.smpte.org
(IT/JP)
Top Related Stories
Click here for the latest broadcast news stories.