Broadcast News
23/01/2014
Who Better To Support Your Facility Than The SI Who Designed It?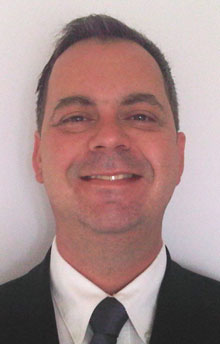 As the broadcast industry is experiencing a major shift away from high value bespoke hardware platforms to more integrated IT based solutions, so too are its requirements for an integrated support service to rely on...
The need to employ teams of support engineers within a broadcast facility is becoming as obsolete as the tape based workflows that they were once employed to support. The same can be said of extensive procurement teams employed to manage multi-vendor procurement equipment and services.
System Lifecycle resource management is a major cost factor that should be identified during the purchase of systems and not post-installation. Internally hiring specialists to manage and support the technology can have major OPEX implications with minimal operational benefits at the front end of the business. Reliance on software is now rendering internally financed engineers less cost effective. Costs of retention, training and hiring can be in themselves restrictive - especially for small to medium sized companies - and, as a result, it is becoming more financially viable to outsource the service and support of broadcast systems in a similar manner to the way the IT industry has moved.
The commercial drivers and operational restrictions, as stated above, have meant that broadcasters are re-thinking the way their investments are supported. So, who better to manage a multi-vendor system support programme than the very system integrators that built (and likely designed) it?
TSL Systems has recently adopted ITIL 3.0 processes into its new Modular Based System Support Programme where its clients get full transparency of delivered services by utilising Key Performance Indicators (KPIs).
This methodology means that all support actions are traceable and auditable, ensuring a leaner and more efficient support solution when compared to historic internal resourcing models.
TSL is one of the first SIs to utilise an ITIL 3.0 service desk software solution in its system support program, so it can now provide a flexible and modular-based service that can be moulded to specific business and system requirements. With this, TSL tackles all the associated headaches of support so that their clients don't have to.
Many of the services needed for customer support have become increasingly more challenging for individual manufacturers to provide - especially within a multi-vendor system. Indeed many large manufacturers have already or are in the process of shutting down their system integration business divisions due to the various challenges of supporting systems that contain large percentages of other vendor products. Application driven solutions running on IT platforms have also meant that manufacturers no longer require the physical local presence of systems engineers within the country of installation to service their individual products; instead they're using a remote centralised service delivery solution to provide support. This, combined with the fact that Broadcasters are also under pressure to reduce internal technical support staff, exposes a widening gulf of knowledge and local expertise in the provision of broadcast support.
System Integrators can bridge this gap with the innate ability to spread their resource costs and expertise over many customers and suppliers, providing value added system services beyond the capability of an individual Product Manufacturer or internally resourced services.
"In order to provide the services needed it was key that TSL adopted ITIL 3.0 model to its broadcast support services to ensure that the services are all relevant to today's technology and provide transparent value to its customers," said Chris Phillips, TSL Systems' Customer Services and Support Consultant.
"In developing and investing in its professional managed services team, TSL Systems provides a unique alternative solution to traditional system integration companies, giving its customers access to an impartial highly skilled team of broadcast specialists operating within an IT domain."
Read the article in the online edition of RFV
here
.
(IT/MH)
Top Related Stories
Click here for the latest broadcast news stories.