Broadcast News
19/12/2013
Canford On Providing Subsystem 'Glue'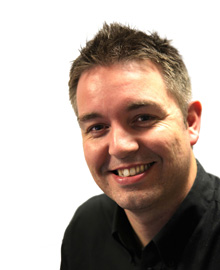 Broadcast specialists Canford can help ease the frustration of system integration with an extensive range of interconnection/termination panels, breakout boxes and cable, writes Marketing Manager Paul Vickers.
Wikipedia defines system integration as the process of bringing together component subsystems into one, ensuring that the subsystems function together as a whole. Others refer to the products used to join the subsystems as 'glue'. Specialising in both the Systems and the 'glue', Canford Audio distribute a wide range of broadcast and IT infrastructure products from the likes of Kramer, Blackmagic, Gefen, Wohler and many more. Its manufactured products are where Canford's niche lies, producing and distributing products to simplify, streamline and problem solve issues with almost any system integration.
Whether it's a rapid deployment of data systems, temporary or fixed installations, Canford have developed a range of products based on over 37 years of industry knowledge and customer feedback.
The increasing use of laptops and tablets by touring engineers for sound and lighting control instead of traditional control surfaces and their use in commentary positions at outside broadcasts has meant widespread need for Ethernet connectivity in the live production environment. Standard RJ45 connectors and patch cords are simply not up to the trials and tribulations of life 'on the road' or even any fixed installation with a lot of traffic.
With this in mind Canford have developed a range of robust stage/patch boxes and super-flexible, multicore Cat5E cables designed to withstand life on the road. The boxes are made from an all metal construction, eliminating damage to plastic end caps and connectors that can occur when the assemblies are thrown over walls, pulled through doorways or across car parks.
Connector configurations can be customised, but standard units all feature Neutrik ethercon connectors, the industry standard for quality and reliability. Two metal skids have been added to raise the boxes out of standing water and to stop them from being damaged when dragged across car parks or rough ground.
The superflexible 4/8 core cable used with the CatKit units was specially developed by Canford, using their Cat5E-F flexible cable for the cores, which was then enclosed in a specially developed deployable outer jacket. Each core is pre-labelled for easy deployment. The 4 and 8 core Cat5E multicore cables are also sold separately.
The issues of interconnection and patching have been addressed with a range of fully customisable, connection panels, patch panels and breakout boxes. All feature Canford's two-year warranty and are manufactured to the highest quality from a ridged aluminium extrusion.
All panels are made in the UK by Canford's in-house manufacturing team, meaning panels can be built to order, to almost any configuration of connectors and panel size. Custom designed panels are especially useful in OB trucks or where space is limited, so a bespoke panel designed to meet exact connector configurations is often the preferred choice. Panels can also be coloured to the customer's specification, ideal for on location racks or quick identification of equipment with specific job functions.
A range of modular connection panels have also been developed; these allow a 2U rack panel to be customised by the installer out of the box, by utilising one of the six connection plates (over 140 variants available) and adding any of the hundreds of connectors available. This allows Data, Audio, Video and Fibre configurations to be quickly and easily set up in one 2U panel, saving on the costs of having bespoke panels produced for smaller installs.
Of course there are a wide range of predefined panels, with connector types for Fibre, Video, Audio and Data connectors. These include a new 1U 2 x 32 way MUSA HD video patching panel. Canford's HD MUSA and HD BNC panels, which all exceed SMPTE292M and SMPTE424M requirements make them capable of transmitting 1080p HD-SDI video up to 3Gb/s.
No system install would be complete without the obligatory cable run. Canford stock cable from leading cable manufacturers: Draka, Beldon, Canare, Mogami and own brand cables. Canford's D'n'A cable range (Digital and Analogue) has been redesigned to provide a true 100 ohm impedance, making the cables perfect for digital as well as analogue signals. An impedance of 100 ohms has been proven to be an optimal impedance for AES/EBU digital audio signals as well as analogue microphone and line level signals, with many of the cables available in Low Fire Hazard (LFH) versions, ideal for use in fixed installs.
Read the article in the online edition of RFV
here
.
(IT/JP)
Top Related Stories
Click here for the latest broadcast news stories.