Broadcast News
08/11/2013
Standard Deviation: Addressing Loudness On A Global Scale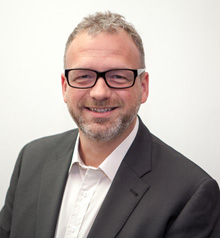 Despite attempts to standardise a recommended broadcast loudness level across the world, many countries still approach the issue from varying angles, and with varying results, writes Thomas Valter, VP of Business Management, TC Electronic...
Audio loudness in broadcast has been debated intensively in recent years, but for a good reason. The phenomenon that initiated the whole loudness debate has been annoying to viewers – or rather listeners – for many years: systematic jumps in loudness between various types of program material. Loudness is a fundamental audio issue, yet it is also a complex one. Simply measuring the 'energy' of an audio signal in decibel will not give an accurate indication of how loud or soft the human ear 'feels' it is. In other words, 'perceived loudness' is a key term that has in fact been studied intensively by academic researchers, manufacturers and independent organisations in broadcast. Eventually, an international recommendation was established by the International Telecommunication Union (ITU) – the BS.1770 standard – in 2006. Based on massive amounts of listening tests and experiments, this standard became the corner stone that virtually all other broadcast standards build on today. However, there are some fundamental differences between the various standards as well as how each country has decided to interpret and implement them.
Loudness Legislation
It should be noted that only a few countries have actually established concrete legislation on broadcast loudness, but most countries are aware of the issue and recommend following a certain standard – or in other cases, broadcasters want to solve the problem of uneven loudness on a voluntary basis. The most debated law on loudness is the CALM act that was put into effect in the US in December 2012, but France, Italy and Brazil have also passed legislation on loudness in broadcast.
Different Approaches
As mentioned, the ITU BS.1770 standard is the fundamental starting point, but the main standards that are either turned into law or being recommended are the European Broadcasting Union's EBU R128 and Advanced Television Systems Committee's A/85 (the US). There are many differences between these two standards, but overall – and on a fundamental level – R128 measures a given audio signal in full, whereas the approach of A/85 is to use the speech part of an audio signal as an anchor point to determine the overall loudness level.
Both methods can be efficient, but obviously having speech as an anchor point can be problematic if there is no speech involved. Further, determining what is speech and what is not can be challenging when done by an algorithm. Therefore, the CALM act also states that though regular programming is to be measured by speech anchoring, commercials must be measured on a full signal level as determined by BS.1770.
Transmission Versus Production
One could argue that having a loudness correction processor inserted at the end of the audio transmission chain would do the trick altogether. In theory that could be a solution that would keep broadcasters within regulations, but it could also risk being at the cost of the audio quality and thereby listener experience – which might then again turn to new listener complaints. A better approach – and what the EBU is also recommending – is to be aware of the loudness all the way from production over ingest and to the actual transmission. In other words, if loudness is being measured at every stage and adjusted manually without applying unnecessary compressing or limiting, it will not be necessary to correct loudness at the point of transmission, and the audio would not suffer from being processed over and over again.
This, of course, only applies to productions that are not transmitted live, so for that reason – and in general as a safety net – loudness-correcting processors are definitely relevant to have inserted at the end of the transmission chain.
At the end of the day, it seems like broadcasters worldwide are taking audio loudness seriously and have a sincere interest in solving the issue, whether they are being forced to by law or not, and that in itself is a very positive development. As with most good things, it often begins with an inner urge to always deliver a great performance and thereby a better end result.
Thomas Valter is VP of Business Management, Broadcast & Production at TC Electronic, one of the leading manufacturers and researchers in the field of audio loudness.
Read the article in the online edition of RFV
here
.
(IT/CD)
Top Related Stories
Click here for the latest broadcast news stories.