Broadcast News
05/11/2013
Canada Film Board Appoints Animation Studio Executive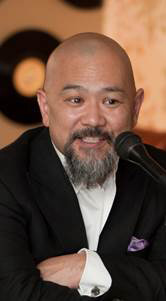 The National Film Board of Canada has named Michael Fukushima as the new Executive Producer of the English Program Animation Studio in Montreal.
Michael Fukushima has been making films since 1984. He first joined the NFB in 1990, directing the animated documentary Minoru: Memory of Exile, and he became an NFB animation producer in 1997. Mr Fukushima led the creation of the NFB's flagship emerging filmmaker program, Hothouse.
"His credits reflect an eclecticism and diversity, particularly evident in the abstract and edgier animation he has produced," a statement from the NFB said.
"Fukushima has worked hard to open up the genre to new creators, new audiences and new technologies, through interactive installations, mobile phones and urban stories."
"I have high regard for Michael's considerable experience, his expert reflections on our animation history and his thoughtful, progressive ideas for the future," said NFB English Program Director General Ravida Din, making the announcement.
"I believe his leadership will advance the NFB's profile as a global leader in animation, and I've been especially impressed with Michael's commitment to finding and encouraging creators and team members with diverse experiences. The Hothouse program—now in its ninth edition—is an NFB success story and a testament to his dedication to emerging creators."
www.nfb.ca
(IT/JP)
Top Related Stories
Click here for the latest broadcast news stories.