Production News
20/06/2017
Michael Portillo To Present New Series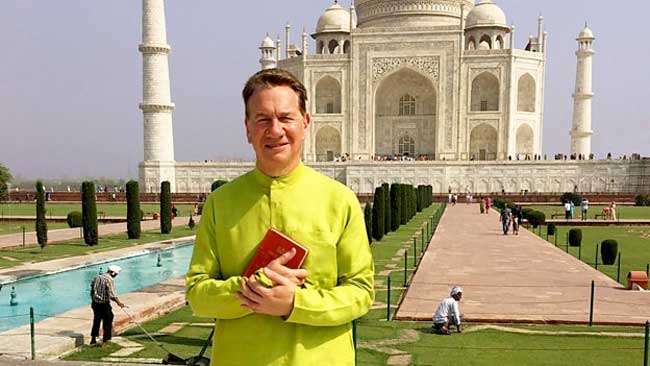 Michael Portillo is to host a new series for BBC Two, Great Indian Railway Journeys.
The 4x60' series will see Portillo embark on a new railway adventure through mountains scorching desert and plains watered by holy rivers. On the journey with him will be a Bradshaw's Handbook Of Indian, Foreign And Colonial Travel. Published at the height of the British Raj in 1913, the guidebook will lead Michael towards ornate palaces and golden temples. He will also meet Maharajas and Mughals and ride some of the world's most exhilarating trains. Taking in the varied Indian landscape, journeys in the series include Amritsar to Shimla, Lucknow to Kolkata, Mysuru to Chennai, and Jodhpur to Delhi through India's famous 'Golden Triangle'.
Michael Portillo said: "British-built railways in India helped the British to make money and maintain order; and as a by-product served to unite the country, ripe for independence. Exploring the subcontinent by rail today exposed me to its extraordinary vivacity, colour and noise; and introduced me to the new high-tech India too."
John Comerford, Head of Boundless West and Executive Producer, said: "We are particularly excited for Michael to be taking to the tracks in Asia for the first time. India offers one of the world's largest rail networks with some spectacular routes to experience so the railways provide the perfect vehicle with which to explore this captivating country."
Alex McLeod, BBC Commissioning Editor Daytime & Peak, added: "I am so excited for this new adventure in the Great Railway series. I cannot think of a better companion to explore India's rich past and exciting present than Michael Portillo."
In addition to the commission of Great Indian Railway Journeys, BBC has also commissioned two new 60-minute episodes of Great Continental Railway Journeys. The ninth series of Great British Railway Journeys (15x30') and third series of Great American Railroad Journeys (20x30') are both currently in production.
Great Indian Railway Journeys is commissioned by Patrick Holland, Controller BBC Two, and Alex McLeod, BBC Commissioning Editor Daytime & Peak. It is a Boundless (part of FremantleMedia UK) production for BBC Two and is scheduled to air in Autumn 2017. John Comerford is Executive Producer with Alison Kreps as Series Editor.
www.bbc.co.uk/mediacentre
(JP/MH)
Top Related Stories
Click here for the latest broadcast news stories.