Broadcast News
15/03/2019
Awareness Raised For Huntington's Disease In New Periscope Studios Animation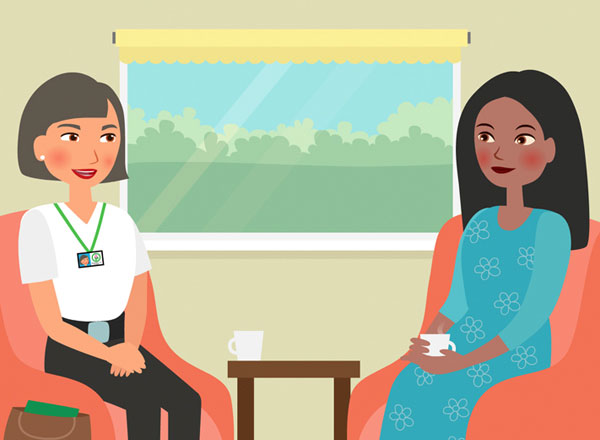 Periscope Studios has produced a new innovative animation to help raise awareness of Huntington's disease.
The production company was tasked with delivering a piece for the Huntington's Disease Association that outlines their services and how they can help you.
The film is from the perspective of one of the organisation's Specialist Huntington's Disease Advisers, and follows how Huntington's can affect a whole family and what methods SHDAs use to help and support families.
Periscope designed 16 characters in the script and drew up a storyboard which brought together visual ideas from both organisations.
Jo Perry, co-director of Periscope Studios, said: "Huntington's disease causes uncontrolled movements, and we wanted to capture these movements as accurately as possible in the animation, so before we began animating, we watched reference videos online of people affected by the disease."
Bill Crowder, Head of the Advisory Service at HDA, added: "We are grateful for the opportunity of producing this video which helps families living with Huntington's to begin to understand some of the issues they may face during the progression of the illness. We have included generations from one family to highlight the concerns and signpost to some of the professionals that might become involved in supporting family members.
"The HDA appreciates the financial support received from The Sylvia Adams Charitable Trust and guidance from the Breaking Down Barriers team, and Periscope Studios who have helped to produce the completed video.
"We hope that the film is a useful addition to the support that the HDA already provides to anyone living with Huntington's."
'Huntington's: Who can help?' is available to view below.
Huntington's: Who can help? from Huntington's Disease Association on Vimeo.
More Animation Stories