Broadcast News
15/05/2013
Pixel Power Partners With Screen Systems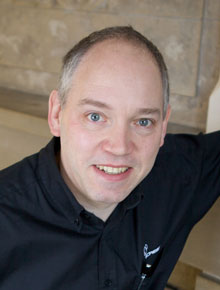 Pixel Power has formed a strategic partnership with subtitle technology specialists Screen Systems, to bring "ultimate quality subtitles" to screens via Pixel Power's playout technology ChannelMaster™.
James Gilbert, Joint MD, Pixel Power, says: "Subtitling has always required real technological skill to achieve great onscreen results and by working with market-leading Screen Systems we will be able to provide a fully integrated channel-in-a-box solution that achieves this quality. As an industry we mustn't let subtitles slide into a poor viewer experience while we search for greater economic efficiencies."
The two companies already have a strong relationship having worked together to enable Screen's subtitling systems to be connected to Pixel Power's combined master control switcher and branding technology BrandMaster.
However, the ChannelMaster integration will take this further with Screen's technology contained within the ChannelMaster hardware – adhering to Pixel Power's channel-in-a-box strategy. It will remain a Screen-branded option within the technology.
John Birch (pictured), Strategic Partnership Manager with Screen Systems, said: "Our intention is to support the full range of subtitling options – including DVB - with Pixel Power and we are now working towards this goal. As a company, we recognised a long time ago, that partnerships are vital to our industry to best serve the broadcaster but we echo what James has said: onscreen quality must be paramount. Channel-in-a box is a rationalisation of technologies that makes complete sense especially given market conditions and we are very pleased to be active as the market matures."
James Gilbert, Joint MD, Pixel Power, added: "We're delighted to be working with Screen Systems again. Many of our customers already deploy technologies from either company and therefore for many this development means that they will again be working with known and trusted partners. Anyone deploying ChannelMaster will benefit from a truly integrated playout solution without compromising on quality from market-leading manufacturers."
www.pixelpower.com
(IT/CD)
Top Related Stories
Click here for the latest broadcast news stories.