Broadcast News
31/08/2012
Doremi Supports The Venice Film Festival 2012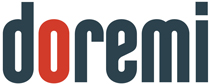 Doremi IMB Servers are supporting the 69th Venice International Film Festival.
The festival organized by La Biennale di Venezia, is being held at Venice Lido where up to seven screens will show more than one hundred and forty DCP feature films to the Festival visitors, for a total of over four hundred projections.
The Venice Film Festival is the world's oldest event of its kind and Doremi is delighted to be associated with the 2012 Festival that runs until September 8.
With its experience and the reliability of its products, Doremi has worked with major international festivals, including Cannes, for many years. As the European and world market leader in advanced cinema technology, Doremi is deploying, together with Cinemeccanica, its flagship product IMB (Integrated Media Block) and ShowVault digital cinema servers at the 69th Festival.
The IMB & ShowVault digital cinema server solution includes all the hardware and software features needed for a DCP platform and includes many advanced features such as a double 3G SDI input, one HDMI input with HDCP and HDMI 3D connections, support for 4K and 48/60fps high frame rate (HFR) screenings. The video input can be powered via PCI Express, HDMI and SDI, and the use of just one RJ45 audio output helps to simplify the cabling. The IMB supports the de-interlacing of 1080i inputs and plays all formats in native XYZ.
At the 69th Venice Film Festival, Doremi partners with Cinemeccanica. A world pioneer in movie presentation equipment, Cinemeccanica is the festival's official technical partner. The Italian company, founded in 1920, now offers technical consulting, skilled staff and a range of digital projectors for DCI film for all Festival venues.
Doremi's headquarters and manufacturing facilities are located in Burbank (USA). Its European headquarters and R & D are in Sophia Antipolis (France). Doremi also has an office in Tokyo (Japan) and two R & D centers in Canada and EMEA. Doremi has delivered over 40,000 cinema servers worldwide, and its production capacity enables short delivery times.
www.doremilabs.com
Top Related Stories
Click here for the latest broadcast news stories.