Broadcast News
07/03/2012
Is 3D Cinema Losing Its Appeal?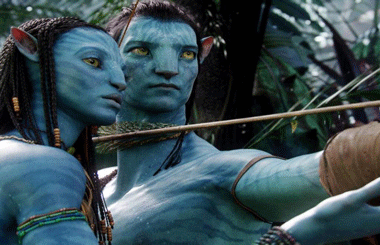 Is 3D cinema losing its appeal? Has the experimental period ended with cinema-goers deciding that 3D is just a fad?
According to a report in The Guardian the 3D fad is fading, with the number of films falling from 47 in 2011 to 33 this year.
The newspaper argues that 3D film is already losing its appeal, pushed out of the picture by low-cost, British-made blockbusters like The King's Speech.
Meanwhile this is further backed-up by Enders Analysis whose research revealed 3D took a lower share of box office receipts in 2011 on the success of British content and the rise of 2D in 3D dual release box office receipts.
It is argued by Enders: "That the period of experimentation is over. The reality has set in and the momentum has gone."
Meanwhile home-grown hits enjoyed a record year, taking the second and third slots at the UK box office, in a triumph of storytelling over digital technology.
Colin Firth's Oscar-winning turn as King George VI helped The King's Speech into second place with £46m, while adolescent comedy TV series turned feature film The Inbetweeners Movie netted £45m. The King's Speech was made on an estimated budget of £9.5m, The Inbetweeners Movie on only £3.5m.
However not everyone believes that 3D has seen its day: some believes 2D to 3D conversion has dramatically improved and big name directors are starting to leverage 3D filmmaking in ever increasingly powerful ways.
Similarly Regional Film and Video's guest journalist, George Jarrett asserted that we are entering a 'catch up period' not a decline of interest in 3D.
(LB/GK)

Top Related Stories
Click here for the latest broadcast news stories.