Company:
Animal World Animals work
Address
11 Hillside Gardens,
High Wycombe UK,
HP13 7LQ,
England

About Animal World Animals work
If you respond to this advert and quote Regional Film and Video Online or 4rfv.co.uk we will give you a 10% discount.
We pride ourselves on being in the animal filming business for over 20 years and can advise, co-ordinate, train and supply for just about any situation.
Trevor Smiths Best Videos
If we can't, or consider that the shot could be unfair to the animal, we can even offer an animatronics service.
We guarantee all our shots, not many can offer this!
If you don't get your shot, you don't pay the bill, and in over 40 years of trading we have had very few unpaid bills and a lot of happy clients.
Fully licensed (Animal Performers License) and insured to work with all species of animals on the planet, offering a full back-up service - telemetry tracking systems, blue screen format, radio communications between our handlers, props, GPS locators, specialist handling equipment, etc.
You can even see the animal performing the action for the shot before we go into the studio as we can offer a stills (same day via the Internet) and video pre-filming service.
To make your life easier we also offer a full consultation service where we can take you through the use of a particular species prior to the all important day of the shoot and if we feel the shot is going to cause problems we can suggest alternatives to get the desired effects.
Twitter Feed

Facebook Feed
Reviews for
Animal World Animals work
Animal World Animals work

International videographer for on set production and award winning wedding video/photographer. Working with Trevor smith was the highlight of our on set production, quick and excellent service with animals. Will use him again. 07446 055229
Animal World Animals work

Outstanding work, and what a selection of animal. I've worked with many animal wranglers, Trevor by far has provided best service. KARIZMA EVENTS Production | photography | videography 07908978551
Animal World Animals work

At the Blue Animals chromakey stock footage library we love working with Trevor because he knows how to talk to the animals - and that means when we are filming in the studio we always get the action we need
Animal World Animals work

Trevor has supplied all sorts of animals for me over a few decades now, trevor and his staff are dedicated, professional and experienced. Always a pleasure.
Jackie Rowberry
, 12/02/2013
Animal World Animals work

Documentaries, features and event coverage for international broadcasters and corporate clients worldwide. Ever since we filmed Trevor Smith taking Egyptian cobras to Egypt for a movie with Omar Sharif back in 1997 it has always been a great adventure working with the Dr Dolittle of the filming world.
Animal World Animals work

Trevor Smith is always the first name on our list at VSI TV when we have a filming job with animals.
Animal World Animals work

Having worked as the vet on set ( Vetcetera) with Trevor on many shoots over 12 years, I have found his knowledge, care and passion for exotics impressive, and I would recommend him unreservedly for your next shoot.
Adrian O'Meara
, 07/02/2013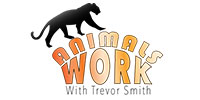 5

out of

5
based on
7
ratings.
user reviews.
Find Animal World Animals work in
Location of Animal World Animals work

Acting Animals – happy animals of all types, trained using positive reinforcement, to help you achieve your objectives. A truly professional service.

Trevor Smith has over 30 years experience in the film industry providing animals for some of the biggest film and tv productions, Animal Works has a solid reputation and is at the forefront of the animal training and Animal wrangling industry in the UK.

07956 564715

Want the very best animals with skilful, knowledgeable and experienced handlers?

With many years of practical experience and a wide range of animals trained by positive reinforcement, we know exactly how to ensure you get the shots and behaviour you want, when you want it.