Broadcast News
01/07/2008
ViewCast Joins Partner Initiative To Deliver Next-Generation Cross-Platform Media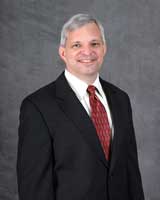 ViewCast Corporation, a leading global provider of streaming hardware and software solutions, has announced that it has joined the Microsoft Silverlight Partner Initiative to deliver the next generation of .NET-based media over the internet.
By utilising Windows Media/VC-1 format, the ViewCast Niagara SCX encoding platform can deliver streaming video and audio content to users of Sliverlight, a cross-browser, cross-platform, and cross-device plug-in offering flexibility in Windows, Macintosh and Linux environments. ViewCast Osprey video capture cards, including the latest PCI Express cards, also support encoding using Microsoft Expression Encoder software, part of the Expression product family.
Steve Skiepowich, Group Product Manager at Microsoft, said: "ViewCast has been a key part of the Windows Media/VC-1 streaming architecture for many years. And its Niagara encoders and Osprey cards fulfill a critical role in the creation of quality media content for delivery to Silverlight-powered user experiences. As a result, ViewCast is a welcome addition to the Silverlight Partner Initiative."
ViewCast President and Chief Operating Officer Dave Stoner commented: "The Silverlight enhancements are expected to not only broaden demand for ViewCast streaming hardware and software, but also add value for current customers and partners.
"Enabling Silverlight-compatible internet video is a natural evolution of our long-standing VC-1 and Windows Media capabilities. With Windows Media/VC-1 capability, our powerful Niagara encoders deliver high-quality, high-resolution live streaming plus the newest rich-media capabilities that Silverlight offers. For customers using the Expression family of tools to create rich Web applications, our Osprey cards remain the hardware of choice for capturing media content from real-time broadcast sources."
ViewCast's flexible Niagara SCX and Niagara SCX Pro software enable users to set up and control Niagara streaming encoders remotely, throughout an enterprise or over the internet. Niagara SCX Pro empowers users to remotely and simultaneously encode multiple streams at multiple bit rates in multiple resolutions and formats, including Microsoft Windows Media/VC-1, MPEG-4, Adobe Flash Live and more. Using the Niagara SCX Web Services interface, developers can integrate management and monitoring of all SCX-supported encoding formats through a single, unified interface.
Further information is available at:
www.viewcast.com/silverlight
.
(KMcA/JM)
Top Related Stories
Click here for the latest broadcast news stories.