Broadcast News
04/10/2000
ITN APPOINT FIRST NEW MEDIA CORRESPONDENT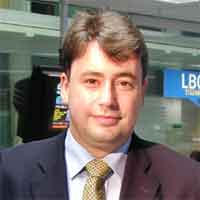 ITN have appointed Fergus Sheppard as their first New Media correspondent.
Previously editor of ITN Online, Sheppard took up the post yesterday and will report across the full range of ITN's output on television, radio and online. He will also produce a daily column for the ITN website at www.itn.co.uk.
Sue Inglish, formerly deputy editor of Channel 4 News and more recently relaunch editor of radio station LBC 1152AM, takes over as acting editor of ITN Online.
Sheppard said: "It's important to bust the jargon and engage people in this whole area. I was the second person employed on the ITN website and I've seen how the whole media scene has exploded in just three years. I'll be reporting on everything from the roller-coaster world of dot com companies to the way the Internet is impacting on everybody's lives."
Garron Baines, Managing Director of ITN New Media credited Sheppard with "ensuring that his editorial team kept consistently ahead of the BBC in breaking stories online. He deserves much of the credit for placing ITN in the top league of new media players in the UK".
Sheppard's appointment coincides with the announcement of a New Marketing Manager for ITN New Media, marking the department's continued expansion. In his previous role as New Media Executive at Virgin Atlantic, Peter Burns managed campaigns to drive site traffic and enrolment. At ITN New Media, Peter's key responsibility will be to increase awareness levels of ITN's website.
Burns said: "The appointment of ITN's first new media correspondent is an indication of how important it is to make information accessible to as many people as possible, across as many different outlets as possible. I'm looking forward to joining the growing team and promoting ITN's reputation as one of the most innovative multimedia news organisations in the world."
Burns is to take up his new post as New Marketing Manager for ITN New Media on 16 October.
Top Related Stories
Click here for the latest broadcast news stories.