Broadcast News
12/05/2022
TV Pro Gear's Gen 5 Sprinter/Flypack Truck Upgraded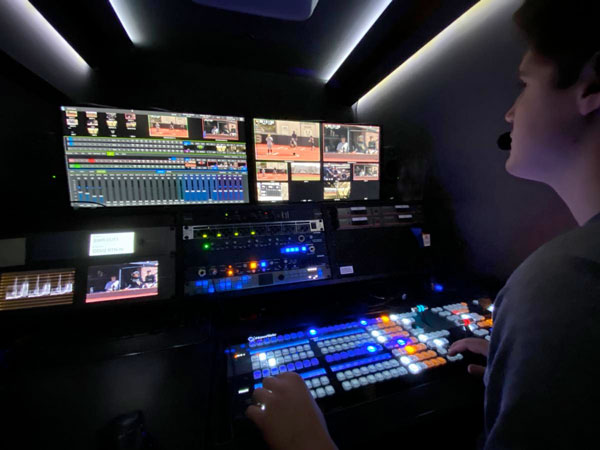 As Media Services Video Engineer at the University of Colorado at Colorado Springs (UCCS), Garrett Kuecker is tasked with using the school's TV Pro Gear (TVPG) Generation 5 Sprinter/Flypack multi-camera video production truck to produce a multitude of live events on campus.
With production demands continuing to grow, so too has the need to upgrade the flypack's live video system. Upon consulting with the experts at TVPG, Kuecker and school officials found the quick, cost-effective upgrade solution they were looking for with the Newtek TriCaster TC2 Elite video production platform.
"The main difference between Newtek's older TriCaster 8000 that we were using and new TriCaster TC2 Elite is the operating systems they are built on," says Kuecker. "The original TC8000 was working off Windows 7, which is no longer being supported, making interfacing with our campus network an issue. Instead of spending hundreds of thousands of dollars on something entirely new, we were able to quickly and easily switch the flypack's software component for a fraction of the cost."
The school's Generation 5 Sprinter/Flypack production truck is used primarily to broadcast the games of UCCS's six varsity sports teams. With the various sporting events being played at six different locations throughout the campus, the sprinter/flypack combo is a great way for Kuecker to quickly bring all of the unit's production capabilities anywhere he needs.
tvprogear.com
Top Related Stories
Click here for the latest broadcast news stories.