Broadcast News
22/04/2022
Sony's New HDC-F5500 Live System Camera To Be Used For The First Time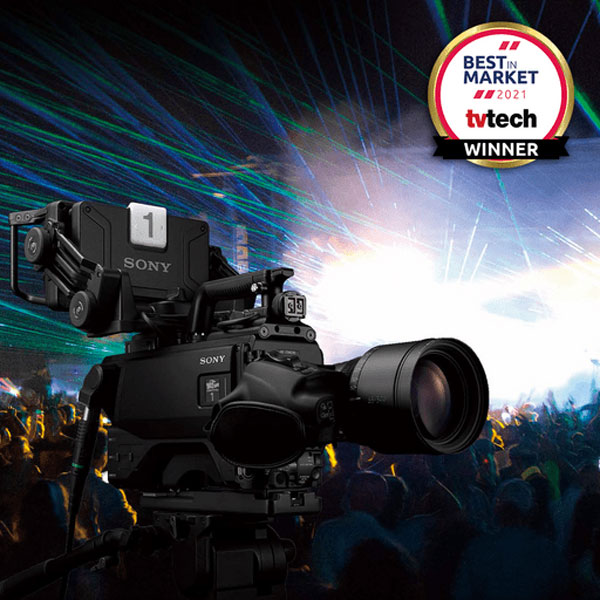 Sony's new HDC-F5500 live system camera will be used for the first time in Europe in a live sports broadcast scenario as part of a 4K HDR workflow bringing together BT Sport and EMG UK.
The camera's which boasts a highly sensitive Super 35mm frame ideal for achieving an artistic look, on a 4K CMOS global shutter image sensor, combined with perfect integration into live production operations & workflows, will be used in a trial to shoot the widely awaited boxing clash between Tyson Fury and Dillian Whyte at Wembley Stadium on April 23rd. Tyson Fury will defend the World Boxing Council heavyweight title against challenger Dillian Whyte.
Andy Beale, Chief Engineer from BT Sport commented: "When it comes to sporting events, we're constantly seeking to try out the latest technologies to improve on our existing workflows and deliver a world class viewing experience. High visibility events like the fight between Tyson Fury and Dillian Whyte are the perfect setting to trial new cameras in a live context.
"We are thrilled to collaborate with Sony and BT Sport on this landmark 4K project," said Martyn Edwards, Project Director, EMG UK. "At EMG we have worked with Sony camera systems for many years throughout the group, so it was a straightforward connection into the existing camera infrastructure within our UHD/HDR OB facilities.. The HDC-F5500 is an excellent camera and really brings this cinematic and artistic look and feel to the production, thanks to its Super 35mm 4K CMOS sensor."
www.sony.com
Top Related Stories
Click here for the latest broadcast news stories.