Broadcast News
29/11/2021
Gravity Media Invests In Its Large Scale Wireless Broadcast Solutions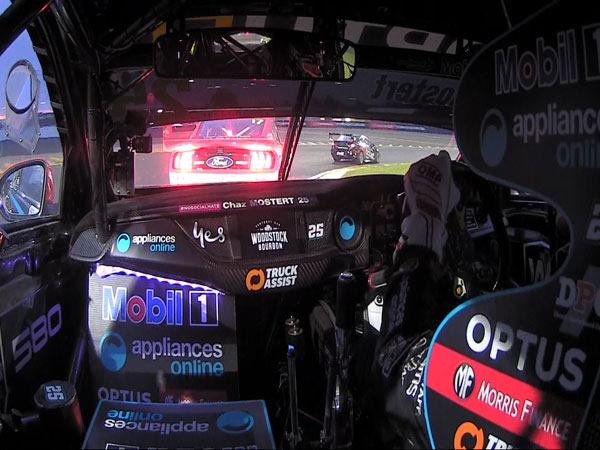 Gravity Media has made a significant investment into its largescale wireless broadcast solutions offering for live events.
The new equipment from Domo Tactical Comms (DTC) will initially be deployed at the Repco Supercars Championship – Australia's touring car racing series – before becoming available to other customers as part of Gravity Media's larger deployment of RF equipment worldwide.
The purchase of DTC equipment includes 55 Broadcast Nano Transmitters, 55 SOL7NAMP Mini Robust 1W Amplifiers and 12 PRORXD-1RU Broadcast Receiver Decoders, adding to Gravity Media's already impressive stock of communications kit. To ensure the equipment is set up for the best performance at the Supercars Championship and beyond, the DTC team worked closely with Gravity Media to customise the configuration of the equipment.
The new equipment will make its debut at the last round of the Supercars Championship 2021 season at the highly-anticipated "Repco Bathurst 1000", taking place in New South Wales from Tuesday 30 November to Sunday 5 December 2021.
Greg Littrich, Gravity Media's Director of Media Services and Facilities, commented: "The Supercars Championship represents the best of Australian motorsport, and Gravity Media is committed to ensuring that loyal fans continue to receive an unbeatable viewer experience, with the very best live in-car camera coverage. That's why we've significantly invested in new DTC equipment to support our live broadcast solution. Given its 35 years' experience at the cutting edge of transmitting and receiving in live broadcast environments, DTC is a partner we can rely on."
Gareth James, DTC's APAC Sales Manager, added: "We are proud of our partnership with Gravity Media as a leading provider of production services worldwide. The Supercars project endorses our belief that DTC's Broadcast equipment range has become the prime choice for motor racing and other speciality camera applications and has been verified time and time again as the best in its field for RF coverage."
gravitymedia.com
Top Related Stories
Click here for the latest broadcast news stories.