Broadcast News
31/08/2021
Customer Base At Red Bee Media Doubles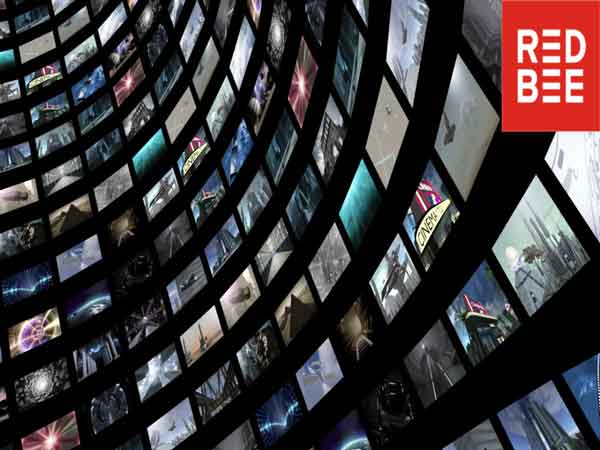 Red Bee Media is at the center of the rapidly expanding industry of streaming live and on-demand content, with the global media services company seeing explosive demand for its cloud-based, over-the-top (OTT) platform across multiple markets worldwide.
Over the past year, Red Bee's customer base has more than doubled as organizations increasingly realize the benefits of streaming media services to reach fans, consumers, and audiences everywhere.
Red Bee's success and unique competitive advantage stem from decades of experiences in managed media services and its cloud-based platforms, offering customers support across the entire content delivery chain: from feed acquisitions, distribution, and media management to playout and streaming, leveraging its established credentials in broadcast quality services – at scale. Red Bee's media distribution offering is complemented by world class content enrichment, in the form of accessibility services (captions, signing and audio description) and content discovery (metadata).
The Red Bee OTT platform offers brands, sports organizations, and content owners a cost-effective, easily scalable and customizable model for reaching new audiences, engaging directly with fans, controlling their content and creating new revenue streams. Audiences can enjoy more immersive, viewing experiences and develop deeper connections with their favorite content.
The built-in analytics of Red Bee's OTT Platform, provides brands with up-to-the minute data on audience segmentation, viewing patterns, online traffic and more. This critical business intelligence allows brands to get a complete picture of their customers. The data also helps customers adapt to market trends faster, improve the user experiences for upcoming events and even make real-time adjustments during events.
Red Bee's growth mirrors the broader trend of surging online viewing and content streaming over the past several years.
According to Statista, OTT media revenue worldwide is expected to reach more than $210 billion (USD) by 2026, more than double the 106 billion generated in 2020. This volume, accelerated by the COVID-19 pandemic, has also been steadily driven by new network bandwidth technologies like 5G, continually improving home entertainment systems and more consumers "cutting the cord" to rely solely on the internet for content viewing.
Red Bee is growing its traditional base of media, entertainment, live events and sports. The company is also broadening into new markets, including government, faith and corporate, even drawing the attention of brands looking to create niche content.
A fast-growing new market like e-sports, where each event's size and scope can vary greatly, is a perfect match for the flexibility of the Red Bee platform. Customers can create limited run 'pop-up' OTT events quickly and at much lower costs than using traditional methods. The platform can also rapidly scale to handle online traffic surges, adding enough bandwidth to support 10-fold increases in just a few minutes.
www.redbeemedia.com
Top Related Stories
Click here for the latest broadcast news stories.