Production News
28/07/2021
'The Great House Giveaway' Returns With New Presenter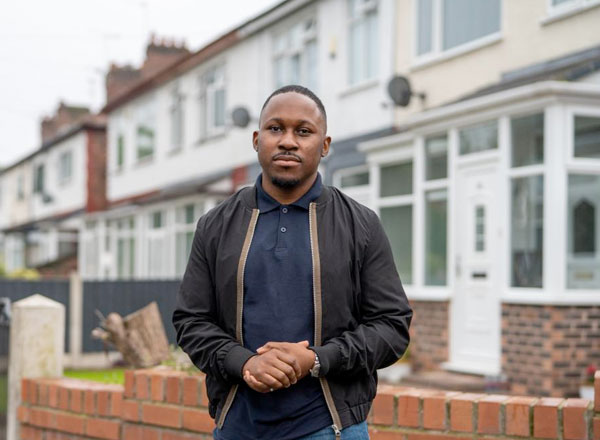 BAFTA award-winning series 'The Great House Giveaway' is set to return to TV screens with a new host.

Property expert Tayo Oguntonade joins the hosting team as a result of Channel 4's Black to Front project. He will work alongside presenter Simon O'Brien ('Find It, Fix It, Flog It'; 'Lost and Found'), and S4C's presenter Carys Davies (S4C's 'Ar Werth/For Sale').

The Great House Giveaway sees two people, who have never met and have never owned a home, given a lump sum to buy a property at auction. The pair then have six months to revive the property into a habitable and desirable home with the aim to split any profits. If they don't sell – the house goes back to auction. 
 
Five episodes are set to air in September as part of the project, where experienced Mortgage Broker, Property Expert, and Investor, Tayo, will be on hand to offer advice and handy tips to DIY hopefuls.

Tayo Oguntonade said: "Helping to get people on the property ladder has been a passion of mine for a long time, one of which I've been doing throughout my career. I am so excited to be joining The Great House Giveaway team and getting to share my advice with not only the renovation new-comers on the show but also the viewers at home!"

Sioned Wyn, Executive Producer at Chwarel, the Welsh indie behind the programme, added: "I am thrilled to have someone of Tayo's outstanding experience join the team. With his breadth of knowledge and genuine warmth to our contestants, he brings so much to the programme that viewers will love."
 
The first series was Channel 4's best performing new 4pm launch show since 2018. The series averaged 816k with a 8.5% share; up +21% on the slot average for volume and +17% for share.
 
This second series is a part of a new series deal, which has seen two series commissioned, 50 hours in daytime and ten in peak. As with series one, some of these hours will be co-commissioned with S4C.
Top Related Stories
Click here for the latest broadcast news stories.