Broadcast News
21/07/2021
Leader Introduces New Podcast Series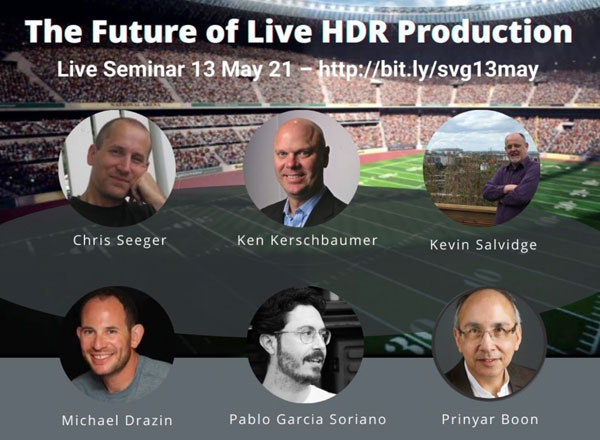 Leader Electronics has launched a new podcast series covering the latest developments in broadcast content creation and distribution.
Moderated by Ken Kirschbaumer, Episode 1 'The Future of Live HDR Production: A talk with six broadcast industry experts' runs for 1 hour 32 minutes. Speakers include Chris Seeger and Michael Drazin (NBC Universal), Pablo Garcia Soriano (Cromorama), Prinyar Boon (PHABRIX) and Kevin Salvidge (Leader Electronics Europe).
The episode can be accessed
here
, along with
referenced diagrams
and a
discussion
.
The second episode, titled 'The Future of Live Remote Production: Six industry experts discuss the impact of SMPTE 2110' will feature a panel comprised of Gerard Phillips and Robert Welch (Arista), Prinyar Boon (PHABRIX), Simen Frostad (Bridge Technologies) and Steve Holmes (Leader Electronics). Ken Kirschbaumer will also moderate the 60-minute episode.
Listeners can tune into the episode
here
, as well as access the
discussion
.
"These free-subscription podcasts allow listeners to hear about the latest developments in HDR, Live Production, IP Video and more from highly experienced industry specialists," said Kevin Salvidge, Leader's European Regional Development Manager. "We have titled the series 'Be A Video Leader! The Ultimate Test & Measurement Podcast' and are making it available on various platforms including Apple Podcasts, Spotify and Google Podcasts.
"These multi-company sessions are additional to the video primers about ST 2110, and product-specific video files, already available from the Leader Europe YouTube Channel," he added. "Leader equipment is designed to be easy to use, especially by operational and production staff working in studios or on location, without compromising the detailed technical test and measurement tools technicians require to guarantee high service quality. Features such as our CINELITE, CINEZONE and CINEZONE HDR allow accurate quality monitoring to be performed intuitively and in real time at both IP and SDI based facilities. Many engineers and facility managers nevertheless like to keep abreast of new production methods and industry standards. We take our educational role very seriously and offer training-related reference PDF documentation as well as audiovisual presentations which can be downloaded from the Leader website."
www.leader.co.jp/en
Top Related Stories
Click here for the latest broadcast news stories.