Broadcast News
16/07/2021
SMPTE Prepares For Cloud Migration Event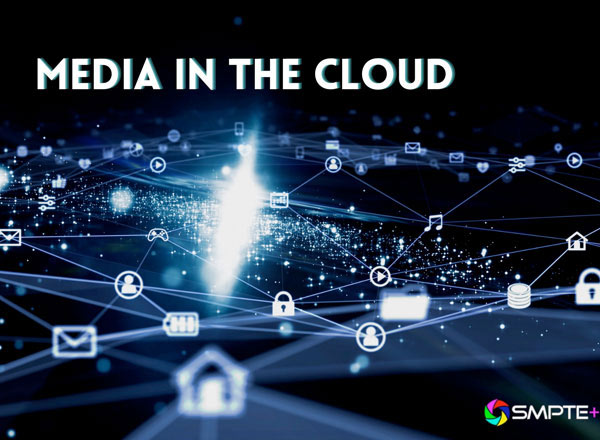 SMPTE® is gearing up for its second SMPTE+ virtual event next month, which will explore critical conversations regarding cloud migration.
The half-day session, 'Migrating Media & Entertainment Into the Cloud: A Real-World Perspective', will see subject matter experts from across the media value chain examine key issues, share their practical experiences, provide a snapshot of the status of migration, and offer unique perspectives on the future of media in the cloud. It will take place on 17 August.
"Our second SMPTE+ event gives participants a unique opportunity to hear industry experts and business leaders weigh in on the most important factors surrounding the M&E industry's move to the cloud," said Joel Welch, director of education at SMPTE. "While the cloud migration has moved beyond the tipping point, with many practical and technical issues resolved, the industry faces new and different uncertainties as we go forward. We've structured this SMPTE+ event to tackle urgent questions and help participants gain a clearer understanding of the challenges and opportunities that cloud migration will present for their businesses."
"It's well-known that migrating media workflows to the cloud allows organizations to realize new efficiencies and take advantage of the latest technical innovations," added Sally Hubbard, co-chair for this SMPTE+ event. "This SMPTE+ event will look more broadly at the implications of the move to the cloud in the shorter and longer term and at emerging best practices based on real-world implementations."
Prior to the event, SMPTE+ subscribers will gain access to a thoughtfully chosen and organised content library designed to provide fundamental knowledge and address issues to be considered. Subscribers will then meet on 17 August for the SMPTE+ live event to discuss the content, hear live presentations, engage in Q&A with speakers and panelists, and socialize with people who share their interests. Panels and presentations will focus on topics including evolving financial and business models, the emergence and adoption of new tools and technologies, and ongoing concerns and best practices around security, content preservation, and business continuity.
The complete agenda for SMPTE+ "Migrating Media & Entertainment Into the Cloud: A Real-World Perspective" is online
here
.
smpte.org
Top Related Stories
Click here for the latest broadcast news stories.