Broadcast News
31/01/2018
Powering Cloud-Based Production With Avid MediaCentral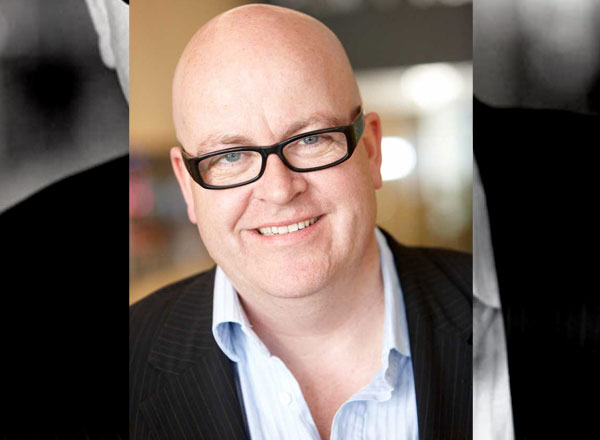 Extending media production to the cloud drives seamless collaboration, widespread efficiencies and streamlines internal operations. By Craig Dwyer – Senior Director, Global Center of Excellence at Avid.
The media landscape has undergone transformative change in recent years. Media organizations have been forced to adapt to the rapid digitisation of the media value chain and along with it, faced new audience control and operational challenges. The media environment's fast-paced and unpredictable nature adds pressure to organizations to both maintain relevance in the marketplace with the latest production systems and deliver content that is immersive, dynamic, and relevant. Yet, at the same time, technology advances are giving media organizations greater opportunities for content distribution, consumption and audience engagement.
Over the last year, we have seen more and more media organizations of diverse sizes use cloud technology as part of an effort to seek control and gain efficiencies across all aspects of production – whether on-premises or remotely. Through cloud workflows, production teams have new opportunities to collaborate, share, and deliver content. This streamlines external and internal operations – ensuring teams can plan, develop, deploy, and measure content across the entire viewing and listening spectrum and to all devices. Cloud workflows are allowing companies to make the most of new monetization and distribution capabilities as they connect with their audiences in more powerful, memorable, and profitable ways. All of this is achieved at scale while offering the simplicity and ease-of-use vital to inherently complex productions.
Cloud technology is at the heart of these solutions. As we welcome 2018, we've arrived at the reality of full-scale media production in the cloud. Cloud technology has matured, giving organizations a range of deployment options – from public and private data centers to hybrid cloud systems – that best fit individual needs and provide new operational agility across the media lifecycle.
Choosing the right cloud solution
At Avid, we're in constant communication with our preeminent global customer community to learn about their goals, challenges, and needs. Their collective voice can directly influence Avid's future offerings. The inaugural Avid Customer Association (ACA) Vote revealed that most media professionals (71.7%) are considering moving part of their infrastructure or workflow to the cloud over the next two years – the most popular being remote access workflows (15.8%). The option of remote working has accelerated thanks to opportunities presented via the cloud. With more and more companies integrating cloud-based production, remote working has become an attractive solution to overcome operational challenges related to location, cost, and capacity.
While these numbers speak volumes about the desire for cloud adoption, just 4.8% of respondents are considering moving their entire infrastructure to the cloud, highlighting the vital role that hybrid cloud deployment models will play in the media industry's immediate future. An industry gamechanger, the hybrid cloud allows organisational teams to work under several multi-purpose cloud systems belonging to one unified cloud network. Users can move content to, from, and across the cloud seamlessly, without knowledge of the underlying cloud location or type and without affecting the user's experience or workflow. The benefits of this customisable and flexible infrastructure have led to leading media organizations such as international broadcaster Al Jazeera Media Network to adopt a hybrid cloud solution for its globalized network operation. Powered by MediaCentral, the industry's most open, tightly integrated and efficient platform designed for media, Al Jazeera's first hybrid cloud workflow is built upon on MediaCentral's modular design and powerful suite of apps, services and connectors.
Managing newsrooms, editorial, graphics, assets, and production, MediaCentral solutions enable companies to capitalize on the efficiency, agility, flexibility, and scalability that the cloud facilitates. This includes MediaCentral | Cloud UX, which gives users access to projects, media, tasks and more through a simple user-friendly graphical interface available from any device.
Looking ahead to cloud standardization
In 2018, we expect to see media organizations gain the licensing flexibility and business agility to align their deployed technology solutions within their unique production environment – whether within newsrooms, editing facilities, or on location. By doing so, users can connect and collaborate from anywhere through a workstation, laptop, or mobile device – all while increasing efficiency and limiting financial burden across the media value chain.
Deploying a full-scale, cloud-based workflow enables media organizations to fully protect their assets by operating in a secure environment, grow viewership and brand affinity, and connect with audiences in new ways. It's also easy to scale resources to address peaks in demand – anticipated or not – and tap into massive economies of scale across workgroups and departments.
Cloud-based technologies have the power to transform change media production processes industry-wide while opening up an exciting new landscape of opportunity. 2018 promises to be a year of increasing cloud standardization and deployment firsts across the globe. Avid will be beside our customers and partners every step of the way.
avid.com
This article is also available to read in the January edition of Broadcast Film & Video.
Top Related Stories
Click here for the latest broadcast news stories.