Production News
02/11/2020
Gibraltar Broadcasting Corporation Selects CJP Broadcast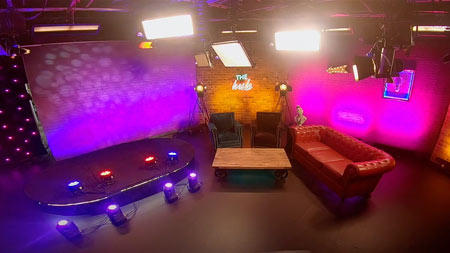 Gibraltar Broadcasting Corporation has chosen CJP Broadcast as its technical support partner for a third consecutive year.
The contract includes project consultancy and equipment supply as well as routine equipment maintenance.
"Our role at GBC is to help ensure the network's engineering infrastructure remains fully up to the standard needed to sustain its daily transmission schedule," commented CJP Broadcast Technical Manager James Ruddock. "That embraces production and presentation studios, edit areas, master control, playout and the apparatus suite. Specific activity over the past two years has included repair of a Yamaha CL3 digital audio mixing console in the main studio, enhancements to the live transmission chain and the supply of new ENG equipment. We also provided consultancy for a new studio lighting installation."
"Contracting out our technical support requirements enhances our in-house engineering facilities, while allowing our in-house creatives to focus fully on the core tasks of content production, refinement and transmission," added GBC CEO Gerard Teuma. "The system at our headquarters incorporates the resilience necessary to keep us on air even if part of the signal chain goes down. Regular checks combined with careful maintenance ensure that we can meet practically any operational challenge."
GBC produces a wide range of television and radio programmes, including live content specific to the territory which is home to over 33,000 people. Programmes are transmitted via digital terrestrial TV, FM radio, live-streaming and on-demand.
www.cjp-bss.co.uk
Top Related Stories
Click here for the latest broadcast news stories.