Broadcast News
22/11/2019
SYT Selects Complete mediaClass OTT TV Everywhere Solution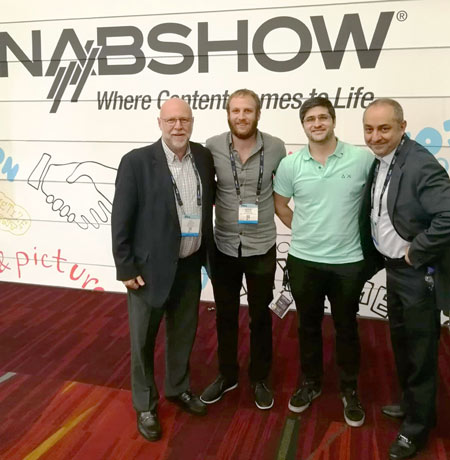 Argentine telecommunications facilities provider Servicios y Telecomunicaciones SA (SYT) has selected a complete mediaClass OTT TV Everywhere solution as the core of a newly launched Rocstar TV Everywhere platform.
The system is designed to allow carriers, cable operators and ISPs to offer own-brand TV Everywhere OTT products based on a strong channel line-up and premium content. All functions are provided through an operator-class version of mediaClass software, customised and integrated into servers at SYT's headquarters in Buenos Aires.
"We signed the agreement with SYT at the April 2019 NAB Show and have been very busy adding specific features for Rocstar TV local markets," said mediaClass EVP Manelli Hosseini. "This new service will allow easy white-labeling for carriers, ISPs and cable operators to offer full TV Everywhere OTT and IPTV with their own brand and their own app. The system includes all the advanced TV Everywhere features – content source processing and storage, digital rights management, subscriber management, viewer analytics and an AI-based recommendation engine. We have also built in true multi-tenancy which is often claimed but not delivered. Each tenant has its own app with its own logo and skin, and can create its own TV packages integrated with their own billing system. The resultant service is very easy to use, includes automatic configuration, and is highly cost efficient."
"We are very excited to be launching this new service which is designed to offer access to a very wide range of Argentinian television content," added Ariel Graizer, President of SYT and Rocstar TV. "We have launched the TV Everywhere solution with around 50 live channels including catchup and restart TV, and will be going to over a hundred live channels plus video-on-demand content during the next few months. This will be accessible on viewing platforms such as Android set-top-boxes, Android TVs, Android and iOS mobile apps, and PCs. Operators, carrier and ISP tenants can choose what content to offer, ranging from a basic package, premium content, VOD content and a sports package. Tenants retain the ability to add their own choice of supplementary content and local channels. We have implemented a world-class platform with many tenants already on board ahead of the gradual rollout across Latin America over the coming year."
www.mediaclass.tv
Top Related Stories
Click here for the latest broadcast news stories.