Broadcast News
02/09/2019
DMS Acquires Software-Defined Central Storage System From Pixit Media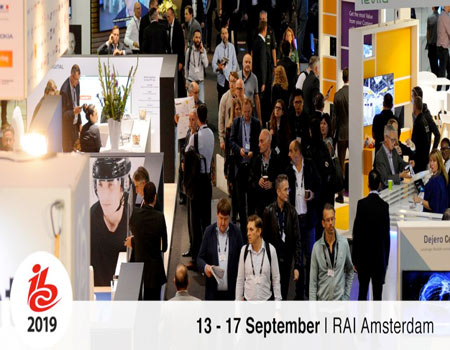 Escape Technology has provided London-based creative digital agency DMS with a software-defined central storage system from Pixit Media to handle the demands of its well utilised Adobe Creative Cloud workflow.
Providing a 360-degree 24/7 service to clients including major film studios, sports associations, and lifestyle brands, DMS creates, localises, manages and distributes promotional content across 65 territories. With such a diverse range of clients, comes an equally wide range of services, with DMS' departments comprising of Production, Editing, Graphics, Audio, Analytics, Technical, and QC teams. Working purely with digital assets, DMS required a fast, reliable, and flexible storage solution to handle accessing, sharing, and storing its data.
Working closely with Escape Technology, DMS selected PixStor, Pixit Media's fast and reliable software-defined central storage platform designed for demanding media workflows, and installed a two node PixStor cluster with 168TB raw capacity as its main system with a second, single-node 168TB PixStor as disaster recovery at a separate location.
"The storage we had before was SAN, and it was end-of-life," said Neil Bottrill, Digital Operations Manager at DMS. "Speeds were good initially, but it wasn't very robust and needed lots and lots of support. Escape did the due diligence with us when we were reviewing storage solutions and came up with a range of options, including PixStor. One of the key reasons we chose it was the scalability – we can add extra storage onto it easily without shutting it down. It's based on commodity hardware, so it's cost effective to purchase. Speed, reliability, support, and scalability – they were differentiators."
The workflow to and from the PixStor is accelerated by a Mellanox 10GB/40GB switching infrastructure, which means there is no downtime for DMS' teams when it comes to accessing data to work on, or even when exporting files. Andrew Sheahan, Technical Manager at DMS, adds: "I just love that you can export out from PixStor, but just carry on working. It's the best thing about it. The speed of PixStor is a godsend. We can have about 20 tech ops, 15 graphics, and three or four audio people all working at the same time, all grabbing files, sharing between each other and different departments."
With tiered storage based on the speed needed by the user (from 24 fps 2K playback at one extreme to simple archiving at the other), PixStor ensures that multiple clients never get in each other's way by delivering sustained performance, whether the system is working at 5% or 95% capacity - all in a single global namespace. Working in tandem with Adobe Creative Cloud, Escape Technology's solution based on PixStor is now proving its worth on a daily basis for DMS.
www.pixitmedia.com
Top Related Stories
Click here for the latest broadcast news stories.