Broadcast News
13/10/2015
PixStor Storage Solution Chosen By Nexus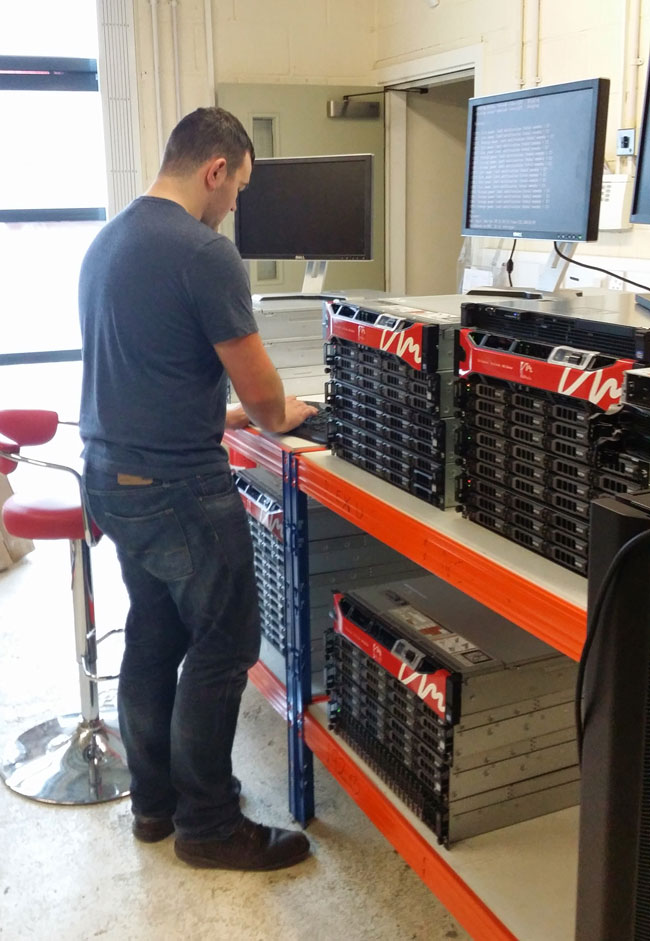 Nexus has announced it has invested in Pixit Media's software-defined scale-out storage platform, PixStor. The system was purchased through specialist CG and VFX reseller Escape Technology.
Nexus' existing storage system, which is based on proprietary hardware, was reaching 'end-of-life', and the company was looking at an expensive replacement rather than an expansion. Requiring a solution that would be adaptable and scalable with future changes in the workflow, Nexus also wanted a solution that would not tie them in to an inflexible bespoke hardware platform.
"I was recommended PixStor by a former colleague," explained Ryan Cawthorne, systems engineer at Nexus. "Many companies that are similar to us use PixStor in production, and I liked the fact that Pixit Media has a good reputation in our industry, particularly for the high quality of support. It's quite unusual to find a storage vendor with an intimate understanding of VFX pipelines."
The PixStor provides Nexus with 133TB of useable tier one production storage that delivers 1200MB/s of throughput to their artists, and is sustained for the life of the system.
Working alongside Pixit Media, Nexus worked to ensure the chosen solution could support its 150+ seat studio, as well as cope with the spikes in network traffic expected from the render farm.
"The immediate impact of the PixStor was that we had four times more storage capacity than before," added Cawthorne. "However, the bigger impact can be seen when we have several big projects running simultaneously, with high resolution live-action plates and large texture files. If we need to add more artists and additional render nodes to cope with the larger texture and frame sizes, it's not a problem – we can operate at 95% capacity and suffer no performance loss whatsoever. The resilience of the PixStor is really incredible."
Barry Evans, Technical Director, Pixit Media, said: "Our extensive experience of the media production industry means that we understand the challenges of real-world workflows and how facilities want to work. With a software-defined storage system that runs on off-the-shelf hardware, Nexus now has a scalable, reliable and cost-effective system that fits their needs now and will continue to grow and adapt with them into the future."
www.pixitmedia.com
(JP)
Top Related Stories
Click here for the latest broadcast news stories.