Broadcast News
20/08/2019
Sennheiser's Pro Talk Series Professionals Share Their Tips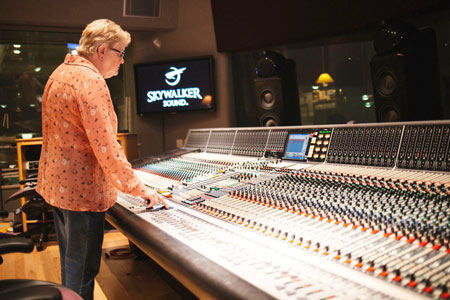 Sennheiser's award-winning Pro Talk Series features audio professionals share their insider tips and describe their paths to success.
Now, Sennheiser has made this essential collection of video interviews available in one central location at
www.sennheiser.com/protalkseries
. As well as the series of Pro Talk videos, the new site also includes articles with key insights taken from the interviews to provide audio enthusiasts with a unique and valuable resource.
The 'Pro Talk Series by Sennheiser' has already attracted a considerable audience on YouTube – and accolades have followed: The first season won a TEC Award for Outstanding Technical Achievement in 2018, and Season 2, which continues to bring viewers these outstanding profiles, has just been nominated for the 2020 TEC Awards.
"The Pro Talk Series is something we at Sennheiser are very passionate about. Our intention is to bring audio enthusiasts closer to the magic behind the curtain, so to speak," said James Capparelle, Marketing Communications Manager Professional Audio and Producer of the Pro Talk Series. "The collection of these outstanding portraits, and the expertise of the audio professionals interviewed is a unique and valuable resource of information."
By visiting
www.sennheiser.com/protalkseries
, audio enthusiasts can discover remarkable stories from engineers, producers and other professionals whose passion and expertise has shaped successful careers in music production and live sound. Visitors can tap into a wealth of information, insider tips and expertise that makes the Pro Talk Series page a reference for audio devotees who would love to take time to virtually get to know some of the world's most renowned producers, musicians and engineers.
The site provides brief introductions to each individual, allowing visitors to easily browse a broad range of professional disciplines and subject matters before going in depth with each expert in their video interviews.
For example, meet the highly successful Broadcast Music Mixer, Randy Faustino, who expresses his passion for music by saying: "I don't know anything other than sound; it's all I've ever been in love with... It's in my blood, it's in my heart, it's in my soul."
Leslie Ann Jones, Director of Music Recording & Scoring at Skywalker Sound, shares her number one tip: "For younger people wanting a career in this business, I think that's the best advice I can give: Spend time just listening to music… really listen to what someone's trying to do, even if it's the kind of music you could never see yourself doing, because you can always learn something from it."
Top Related Stories
Click here for the latest broadcast news stories.