Broadcast News
14/04/2022
Studio Technologies Announces New Model 354 Talk Station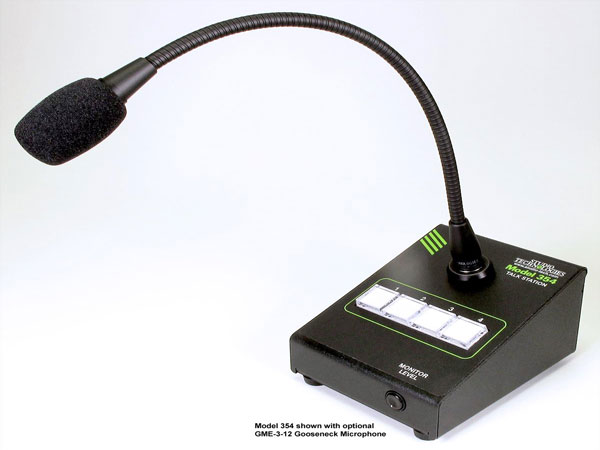 Studio Technologies has announced the new Model 354 Talk Station at NAB 2022 (Booth C2625).
The unit is designed for use in a variety of permanent installation and live-event settings, supporting applications including voice paging, music, audio-file playback, intercom, and broadcast talent cueing. The desktop unit is Dante-compatible and uses Power-over-Ethernet (PoE) technology. AES67-compliant, the unit also supports Audinate's Dante Domain Manager (DDM) software application.
"The Model 354 provides a versatile audio solution for a range of contemporary applications," said Gordon Kapes, President of Studio Technologies. "Consultants and systems designers will especially appreciate the unit's numerous specialized capabilities. Hardware resources include direct support for a gooseneck microphone and the ability to store and playback audio files, but the unit's real power is its range of configurable operating parameters."
The Model 354 is housed in a rugged, table-top enclosure that supports four independent "talk" channels. Only a gooseneck microphone and a PoE Ethernet connection are needed for the unit to become part of a sophisticated networked application. To achieve excellent voice audio quality, Studio Technologies offers the compatible GME-3-12 Gooseneck Microphone. The Model 354 also incorporates a monitor section, allowing the four Dante input channels to be routed as desired to an interconnected amplifier or amplified speaker.
studio-tech.com
Top Related Stories
Click here for the latest broadcast news stories.