Broadcast News
31/07/2019
VO To Showcase End-To-End Anti-Piracy Services At IBC 2019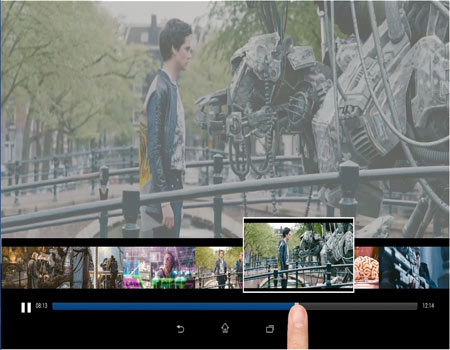 Viaccess-Orca (VO) will showcase its end-to-end anti-piracy services, as well as its targeted advertising and TV platform solutions, which enable operators to provide a smarter and safer digital TV and OTT experience at IBC 2019.
The nature of piracy is changing, and operators need to react instantly to security threats, especially when delivering premium video content and live sports events. At IBC2019, VO will demonstrate its new Anti-Piracy Center, a comprehensive set of security services that enable operators to fight piracy from every point of attack ¬by assessing the security, monitoring the threats, identifying the source of piracy, and taking counteractions.
With its Anti-Piracy Center, VO's security experts combat the next era of piracy on behalf of operators: premium content restreaming. From its operating center, VO monitors and prevents pirates from hacking the content distribution chain, starting with the service delivery platform to the end-user device. At IBC2019, attendees will see the complete range of services that the Anti-Piracy Center provides, including device assessment, dynamic watermarking developed in collaboration with b<>com, an intrusion detection system, and password-sharing identification, leveraging the latest advancements in AI and data analytics to fight piracy.
As a managed service, VO's Anti-Piracy Center eliminates the need for operators to invest in complicated technologies or to constantly train security teams.
VO will also showcase its hosted and fully managed TV platform at IBC2019, highlighting how operators can easily personalize content and advertising for VOD services. VO's TVaaS platform allows operators to manage, publish, personalize, and monetize content on multiple devices with increased cost efficiency and business agility. With this one-stop solution, it's possible to deliver multiscreen services across any network while responding quickly to technical, competitive, and business challenges. The solution includes:
• A powerful, feature-rich service-delivery platform with content protection and DRM capabilities.
• The VO secure video player, a multiplatform player integrated with major DRMs for premium VOD and live content to enable a compelling viewing experience on multiple OTT platforms.
• Off-the-shelf, customizable white-label TV apps.
• Out-of-the-box analytics dashboards for marketing purposes.
• A unique search-analysis tool for optimized content rights acquisition.
• TV-specific customer churn predictive modeling and multifactor analysis.
www.viaccess-orca.com
Top Related Stories
Click here for the latest broadcast news stories.